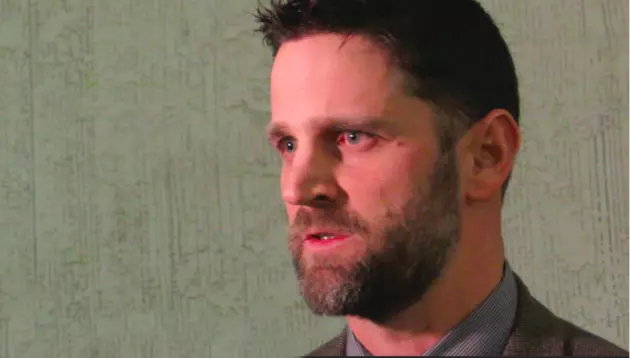 Casper City Council, Not Police Chief, Pushed For Independent Review, Huckabay Says
Tom Morton , Townsquare Media
Tuesday evening, Casper Police spokesman Fred Catchpole issued a press release about the department's internal review of its operations, resources and interaction with the community. Chief Jim Wetzel appeared in a video accompanying the press release.
Catchpole also wrote this: "Accordingly, and in consultation with City of Casper leadership, the Department is requesting an independent analysis and review of the Casper Police Department's operations, strategies, plans, policies, and internal organizational practices."
Now compare that with a press release issued by Casper City Manager V.H. McDonald on Wednesday morning:
"In close consultation and coordination with the Chief of Police, I have requested an independent comprehensive analysis of Casper Police Department services."
The department's news release was issued immediately after city council's work session during which he outlined the need for an outside consultant. Wetzel recommended, and council informally approved the $53,550 fee for the Center for Public Safety Management to do the independent review.
Council member Amanda Huckabay said she was not aware of Wetzel's news release until late Tuesday.
Police department spokesman Fred Catchpole said Wednesday the request is from both McDonald and Wetzel.
"The city manager and the chief of police have had these discussions, it's really based off our strategic plan in late November, early December that's finalized," Catchpole said.
The city manager formally made the recommendation, he said.
Neither came first, however, because Huckabay said council has pushed for an independent review of the department since last fall.
"We've had a number of domestic violence and sexual assault victims come both in person at meetings, many have sent emails to council," Huckabay said. "These have been discussions going on behind closed doors."
She cannot speak about conversations between McDonald and Wetzel.
"But I do know city council, as a leadership body, wanted this done so we can figure out A, what's going on, and B, how to address it," Huckabay said.
She knew the proposal to hire the Center for Public Safety Management was coming and saw it actually mentioned in the packet for council's work session.
Council also asked Wetzel two months ago for a panel discussion for the public about domestic violence to include police officers, representatives of the district attorney's office, sheriff's office and other agencies, Huckabay said.
That still has yet to happen, she said.
"Our police officers are stuck between a rock and a hard place," Huckabay said. "We have some really amazing officers who are fantastic at their job, and are very caring and they do that because of a desire to help this community."
But leadership is poor, she said. "I know myself and other members of council have been contacted by individuals who are frustrated, but are afraid to come forward because of fear of retribution."
The city manager has the job of dealing with personnel matters, but council is in a difficult situation because it has been approached by people who believe "there has been a kink in leadership," Huckabay said.
City council recognizes the role of the city manager, but issues about the police department involve a systemic problem about public safety, she said.
"It's not a few small occurences, it's widespread, and so that creates a fine line of how we proceed," Huckabay said.