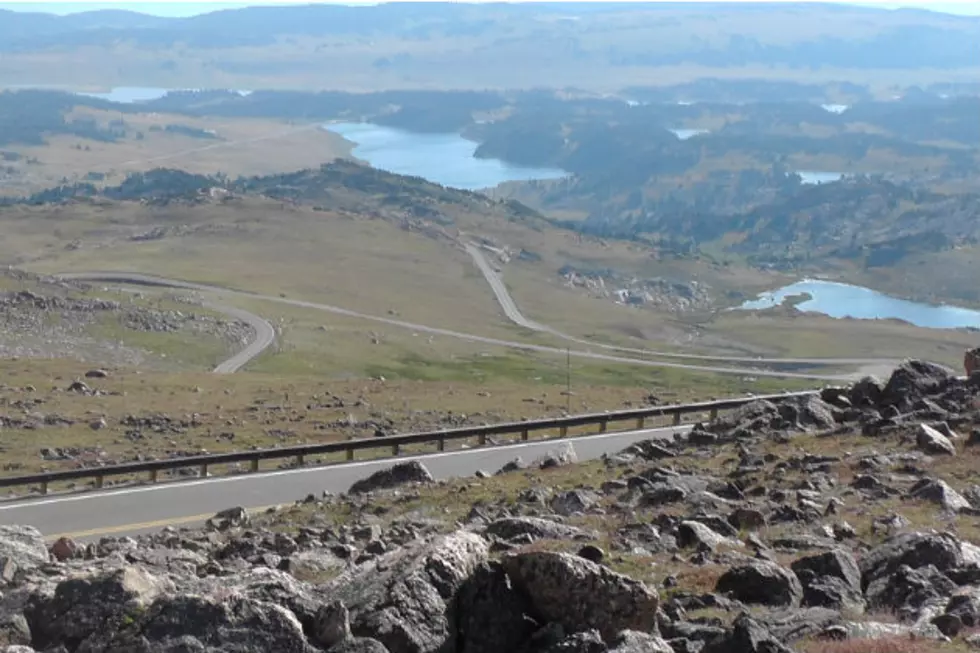 Bear And Motorcycle Collide On Beartooth Highway
Kevin Koile - TownSquare Media
A Florida man and his wife are recovering from injuries suffered when a black bear ran into the side of their Harley-Davidson motorcycle, as they rode on the Beartooth Highway in northern Wyoming.
Vincent Doser of Lehigh Acres, Florida, says that he and his wife had just exited Yellowstone National Park on Aug. 10th, when she mentioned that they hadn't seen any bears.
Not long after, a bear ran out of some tall grass and into the side of their motorcycle.
The bear hit Vincent Doser's ribs and left leg, fracturing his ankle, and smashed Donna Doser's leg.
Doser was able to keep the motorcycle upright.
The bear was laid out in the middle of the road.
The couple says some Canadian motorcyclists soon stopped to help.
The bear got up and wandered off.