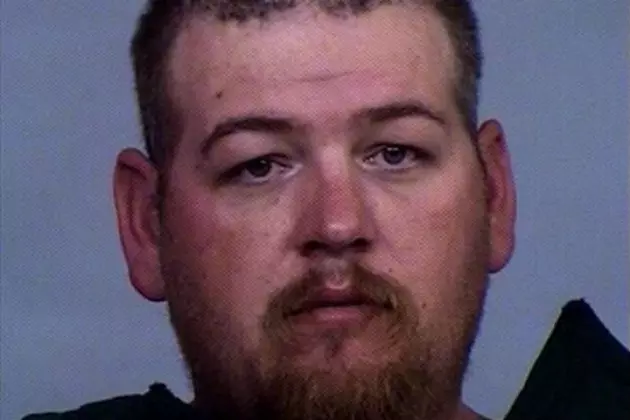 Bar Nunn Man Gets 26- 36-Year Prison Term For Sexually Abusing Girl
Natrona County Sheriff's Office
A Bar Nunn man will serve a 26- to 36-year prison sentence for sexually abusing a minor, a Natrona County District Court judge ruled Thursday.
Jarad Gearhart, 34, heard the sentence handed down by Judge Daniel Forgey during which the victim and Gearhart's family testified.
The victim, born in 2004, was joined at the podium by Nancy Johnson, the Natrona County District Attorney's Office victim-witness assistant.
The victim said Gearhart deserves whatever sentence Forgey imposes.
On the other hand, friends of Gearhart said he has been a mentor to them and that he never had harmed them or their children. Gearhart's mother added his behavior was unheard of.
Natrona County Assistant District Attorney Brett Johnson urged Forgey to impose a harsh 35- to 50-year prison term because of the circumstances, the victim's depression, how she began cutting herself to feel pain on the outside of her body to cope with internal emotional pain, and Gearhart's blaming and threatening her.
Gearhart's public defender Kurt Infanger told Forgey the crime was serious, the defendant took responsibility for it, and is extremely remorseful.
Gearhart's only prior brush with the law was a conviction for misdemeanor domestic battery, Infanger said.
His crime warrants punishment, he will be convicted felon and a registered sex offender, and he intends to move away from Wyoming, Infanger added.
Gearhart has been a productive member of society and should be sentenced to probation with strict monitoring, he said. The law in this case has no mandatory minimum prison sentence, Infanger added.
Gearhart told Forgey he acknowledged how much his actions affected his friends, family and the victim, and how he wants to start over.
After Forgey read letters from Gearhart's friends and mother, he said probation was not appropriate.
He ordered Gearhart to pay court fees and costs, $9,069 in restitution, and a prison term of 26 to 36 years with credit for time served.
The case began about 10:30 p.m. Sept. 24 when the victim, born in 2004, told Natrona County Sheriff's deputies that Gearhart had been sexually abusing her at his home. She said he made her perform oral sex on him on July 18 and Sept. 21, according to court records.
Gearhart admitted to the acts during an interview with detectives the following afternoon.
On Feb. 17, he pleaded guilty to one count of sexual abuse of a minor in the first degree as part of a plea agreement in which the state dropped a second count of first-degree sexual abuse of a minor and two counts of incest.
He could have faced up to 50 years of imprisonment.