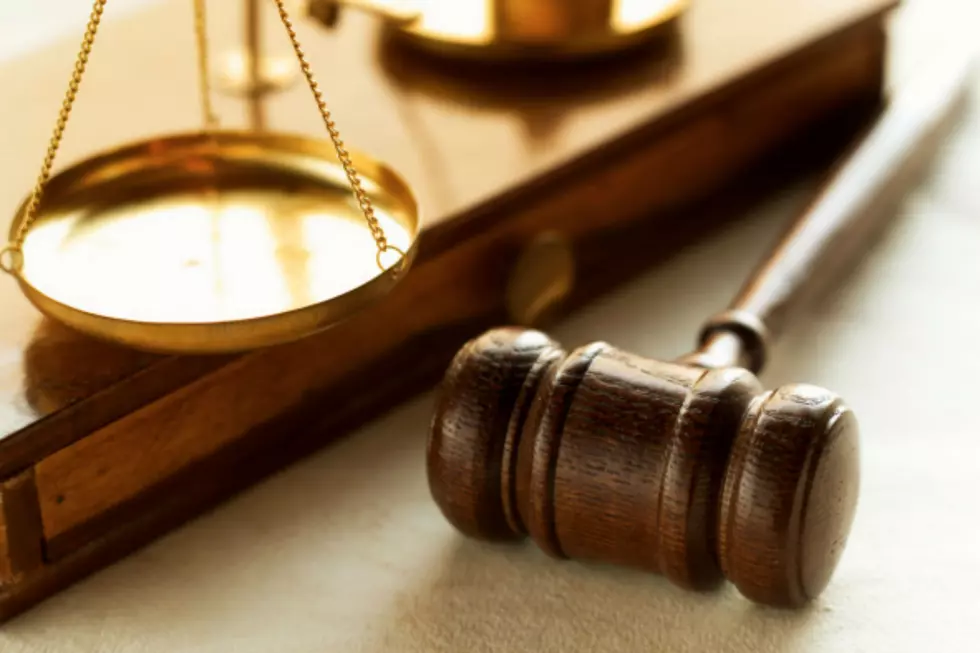 Arapahoe Man Sentenced to Life in Federal Prison for 2017 Murder
Thinkstock
An Arapahoe man was sentenced to life in prison Thursday for a murder the prosecutor called "brutal, senseless and horrific."
Arapaho James Oldman, 40, heard the sentence handed down by U.S. District Court Judge Scott Skavdahl in Casper.
In January, Oldman was convicted by a jury of one count of first-degree murder for beating and cutting the throat of Charles Dodge, III, on Nov. 22, 2017.
Last week, Oldman's three accomplices, all of whom pleaded guilty in January, were sentenced and each ordered to pay $11,864.74 in restitution:
Matthew Whiteplume received 11 years of imprisonment for first-degree murder and aid and abet, to be followed by five years of supervised release.
Monty Tabaho received five years six months of imprisonment for accessory after the fact to first-degree murder, to be followed by three years of supervised release.
Jori Lamebull received three years seven months imprisonment to be followed by three years of supervised release.
The case began on Nov. 30, 2017, when an FBI agent was called about a report of a dead person found in a house in the 300 block of Great Plains Road in Arapahoe in the Wind River Indian Reservation, according to the agent's affidavit.
A reservation officer told the agent the remains were in a crawlspace and appeared to be a male between  30 and 40 years old. A preliminary search of the basement of the house -- the door was open -- revealed apparent blood spatters, transfers and swipes of what appeared to be blood.
After obtaining a search warrant, law enforcement examined the remains in the crawlspace with indications that the victim had been moved after his death.
The remains showed signs of blunt force injury, severe sharp force injury, complete mutilation of the face, and cuts on the left arm, according to the affidavit.
An autopsy determined the identity of Dodge, who had been reported missing on Nov. 22.
Oldman became the primary suspect.
Witnesses told investigators that Oldman, Whiteplume, Dodge and two others were in the basement of the house and were drinking vodka from a half-gallon bottle of vodka. Dodge put some of the vodka in a smaller bottle because he wouldn't be able to buy any on Thanksgiving Day.
After the large bottle was empty, Oldman demanded Dodge give him some vodka from the smaller bottle.
Dodge refused and Oldman began beating him with his closed fists.
A witness said Dodge appeared so intoxicated that he could not defend himself, so one witness threw himself on Dodge. Oldman yelled at the witness to get off Dodge because he was going to kill him. Oldman pulled the witness off Dodge, got a long wrench and beat Dodge repeatedly. Whiteplume also kicked Dodge, but also tried to stop Oldman, according to the affidavit.
Oldman beat Dodge until he was unresponsive, and dragged him into the crawl space.
After the killing, witnesses were told by Oldman and others they would be killed if they talked.
At the sentencing Thursday, a victim specialist for the FBI read a short statement from Dodge's family, none of whom were in the courtroom. The family said none of the defendants deserves to be free in society, and they were only strong when drunk.
Assistant U.S. Attorney Jason Conder said nothing can be done to bring back Dodge, and a life sentence is the only one prescribed by law.
Oldman had a tragic life, with his father dying when he was 3 and his mother died when he was 10, Conder said.
He began drinking in his teens, and had a long criminal record including five felony convictions, Conder added.
Defense attorney Traci Hucke agreed that the only sentence is mandatory life imprisonment.
Oldman had a lot of tragedies in his life, but also had the joy of his family, Hucke said.
Because Oldman was in a gang and left it, she asked that he be placed in a prison that has a yard with other ex-gang members so he will be safe.
Oldman told the court that he was sorry for what happened to Dodge, but insisted that he was innocent. "I know I didn't do it," he said.
Skavdahl said alcohol has been a nemesis for Oldman, his family and friends. "I hope in some way you can help your family avoid alcohol and controlled substances."
Skavdahl handed down the mandatory life sentence, and ordered Oldman to pay restitution.
"I wish you luck, Mr. Oldman, and I wish the victim's (family) better luck," he said.