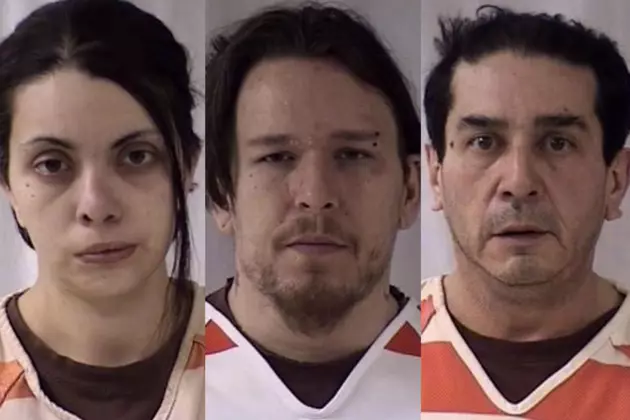 3 Bound Over for Trial in Laramie County Drug Ring Investigation
Laramie County Sheriff's Office
Agents learned that 29-year-old Cody Nelson and his fiancee, 27-year-old Justina Lopez, were obtaining drugs, chiefly heroin, from Pino.
Agents also learned that Nelson corresponded with Pino and requested heroin from him on five separate occasions between Jan. 10-29. They believe Pino gave heroin to Nelson, who then gave it to Lopez.
Pino and Lopez were arrested on Feb. 5 after a traffic stop on Interstate 25 south of Cheyenne led to the discovery of 39 grams of heroin. A marijuana dispensary bag was also found in the car, according to an affidavit.
Both were charged with felony possession of heroin, which carries a maximum penalty of up to seven years in prison. Pino was also charged with misdemeanor possession of marijuana.
Nelson was arrested at his home on Feb. 7 and told agents that he'd been buying black tar heroin from Pino for six to seven years. He said he got heroin from Pino approximately every other day, except when Pino was incarcerated.
Nelson also said that Lopez traveled with Pino to Colorado to get heroin, and that Pino gave Lopez heroin for going with him.
Nelson is charged with five counts of delivery of heroin and attempt and conspire with drugs. If convicted, he could face up to 120 years in prison.
At least half a dozen others have also been charged in connection with the drug ring and agents say more arrests are coming.