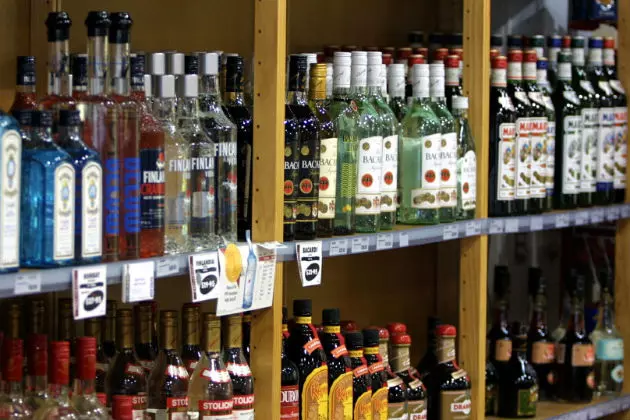 Wyoming Bill Would Raise Alcohol Tax to Help Fund Schools
Michael Bradley, Getty Images
A bill approved by a committee vote on Wednesday would raise the tax on alcoholic and malt beverages in Wyoming and direct the majority of revenue collected toward education funding.
House Bill 166 was approved by the House Revenue Committee on a 5-4 vote and placed on general file Wednesday.
Wyoming currently faces an education funding shortfall of $1.8 billion over the next five years.
The proposal would see the tax on wine increase from about $0.28 to about $0.72 per gallon.
The tax on liquor would go from about $0.94 to roughly $3.73 per gallon.
And the tax on malt beverages would jump from about $0.02 to about $0.20 per gallon.
Currently, excise taxes on alcoholic and malt beverages are deposited into the general fund.
Under the bill, only 22 percent of that revenue would go to the general fund, while 78 percent would go to the school foundation account.
The school foundation fund would see a projected revenue increase of $6.8 million in FY 2018 and FY 2019, with an estimated $6.7 million increase forecast for FY 2020.
Despite the reduced percentage, the higher tax rates would leave the general fund with roughly the same amount of revenue as it currently receives, according to the bill's fiscal note.
Should the bill become law, the change would go into effect July 1.
The proposal is sponsored by Rep. Cathy Connolly (D-Laramie).