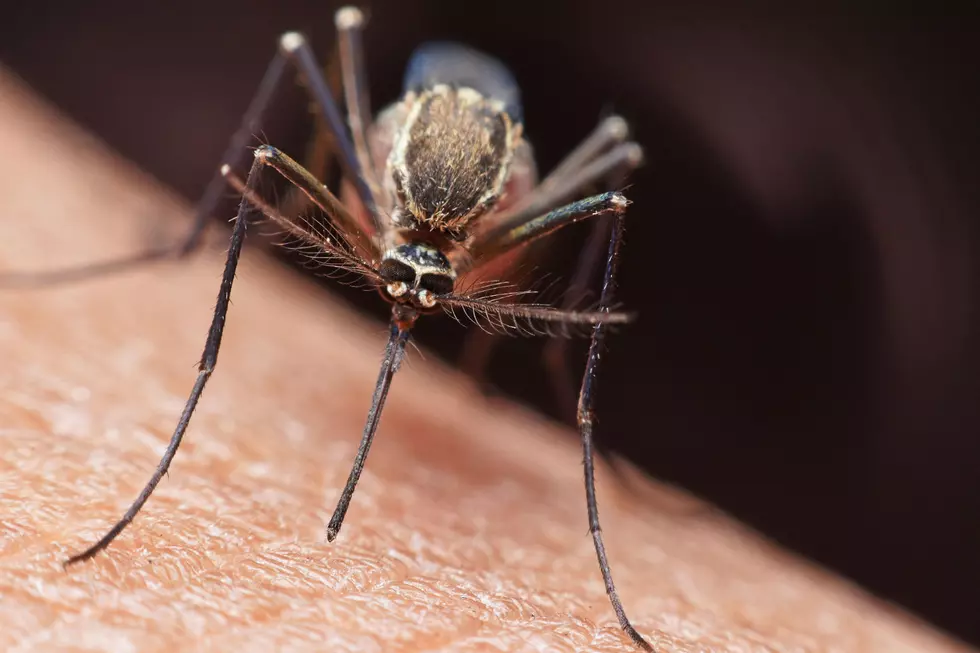 West Nile Virus Detected in Laramie Mosquito Sample
Getty Images
LARAMIE -- West Nile virus has been documented in a mosquito sample collected this week in Laramie. The positive sample was isolated in mosquitos collected from surveillance traps monitored by the City of Laramie Mosquito Control. These traps were located within the city limits.
The samples were determined to be positive for WNv using the City's Rapid Analyte Measurement Platform (RAMP) analyzer on Thursday, June 13. The samples will be sent to the Wyoming State Veterinary laboratory for confirmation.
The rating of the Risk of West Nile virus infection continues to be rated at LEVEL 1 - LOW RISK - based on the Centers for Disease Control guidelines for a phased response to WNv surveillance data. Currently, virus activity is categorized as "limited to sporadic activity in local mosquitoes and birds".
City of Laramie Mosquito Technicians have tested a total of 3 samples of Culex tarsalis mosquitoes during the month of June. Culex tarsalis is the known vector of WNv in the region.  No avian, equine, or human cases have been reported at this time in Albany County. Wyoming Department of Health has reported one human noninvasive locally acquired case in Campbell County.
Current surveillance locally shows low numbers of vector mosquitoes being collected at trap locations adjacent to the Big Laramie River and in some rural locations. Residential surveillance sites within the city limits report low vector numbers.
Mosquito control will continue to fog residential neighborhoods where both vector and nuisance mosquitos are being found in adult mosquito surveillance traps. Mosquito Control is also currently performing targeted fogging operations to control vector mosquitoes in areas of higher vector densities and areas where citizens often recreate in the evening hours. Targeted areas include parks and recreation areas, golf courses, and the Laramie River Greenbelt Trail.  All "No Spray" zones will continue to be honored at this time.
Citizens are reminded that WNV can infect people of all ages, but the elderly may be at the greatest risk for a serious infection.
Locally, the mosquitoes that transmit WNV are most active after dusk and citizens should limit activities in areas with high mosquito populations during this time. Repairing screens, especially in sleeping rooms, and using personal protection such as proper clothing and insect repellent containing DEET can also reduce the risk.