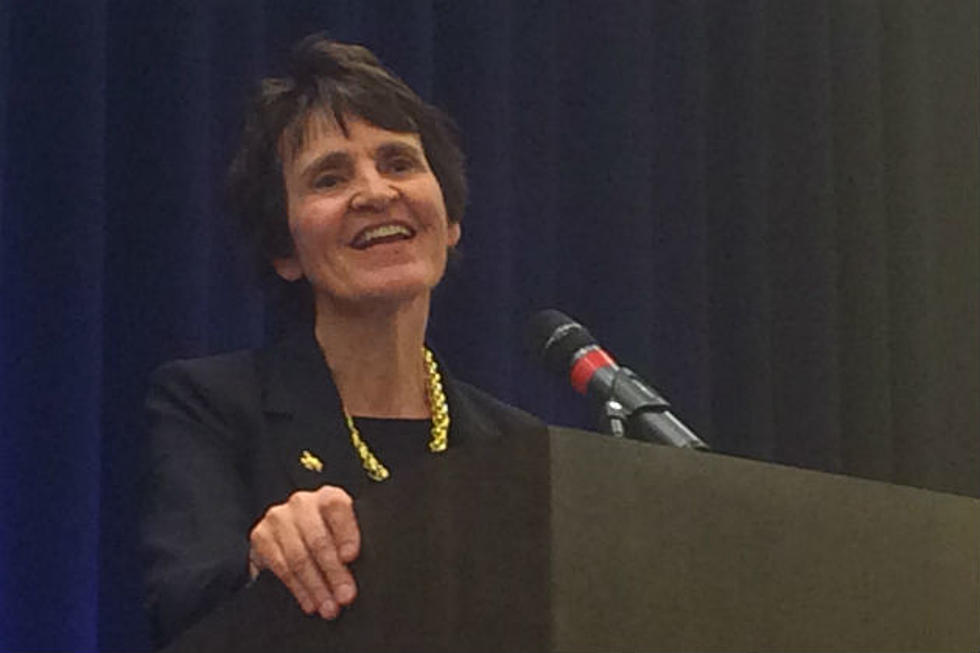 Univ. of Wyoming President Sees Bright Future Ahead
Nick Learned, Townsquare Media Laramie
LARAMIE, Wyo. (AP) — University of Wyoming President Laurie Nichols says she foresees a brighter, more stable future as the university begins a new year after budget cuts, downsizing of staff and faculty and reorganization last year.
Nichols came to UW in 2016 and 2017 was her first full year with the university.
The reorganization included department consolidation, more vigorous efforts to boost enrollment, expensive commitments to scientific research and the creation of a strategic plan.
Nichols says the strategic plan is the greatest accomplishment of last year because it will fundamentally shape the university in the next five years.
The plan lays out specific goals such as boosting enrollment and revenue by 2022.
Nichols says more work still must be done but the university is on the right path.