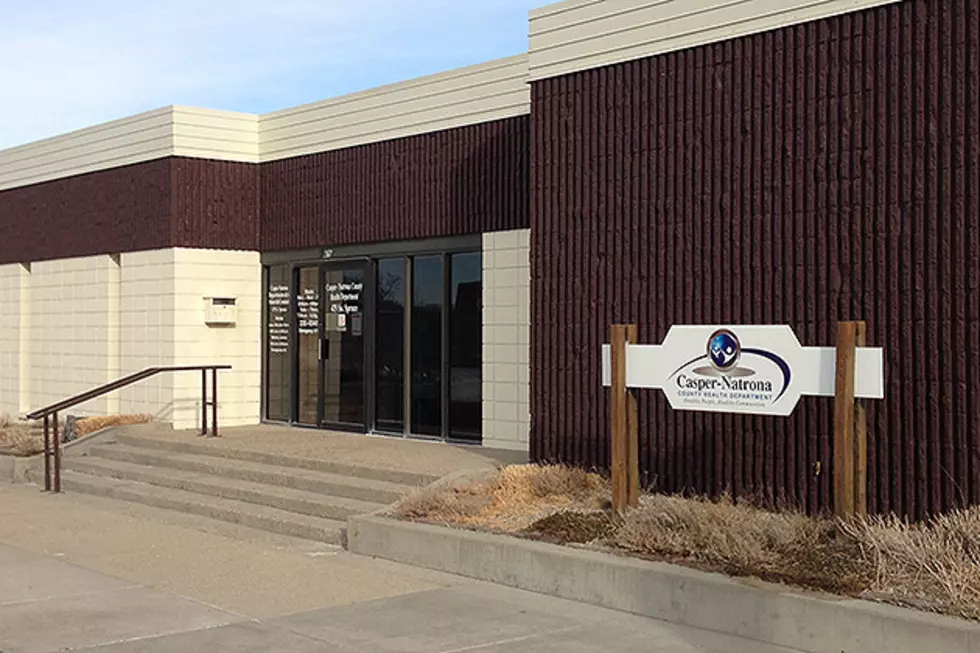 Public Health Director Steps Down, Options Being Discussed
Ian Delap, Townsquare Media
The Casper-Natrona County Health Department will be looking for a new public health director.
Former director Robert Harrington tendered his resignation July 10 after 15 years as the head of the organization.
Natrona County Board of Health member Mark Smith says the health department will have to make several decisions over the next few weeks.
"We're going to sit back and look at the department as a whole and what's in the best interest of the public," Smith said. "Do we replace the director? Who do we replace the director with? Do we go on a regional search, or a national search?"
"We're trying to just get a view of the landscape right now," Smith said.
Smith says the health department will miss Harrington's experience.
"Any time you look at taking someone with that kind of experience out of the equation, you have to be cognizant of things moving forward," Smith said. "We want to make certain that nothing's stagnant."
"We're trying to look forward in a positive fashion," Smith said.
Smith says two interim co-directors – John Drennon, an environmental health division director, and Beth Eveland, a nursing division director – have already been appointed.
Board members will discuss the health department's next course of action at a meeting scheduled for July 31.