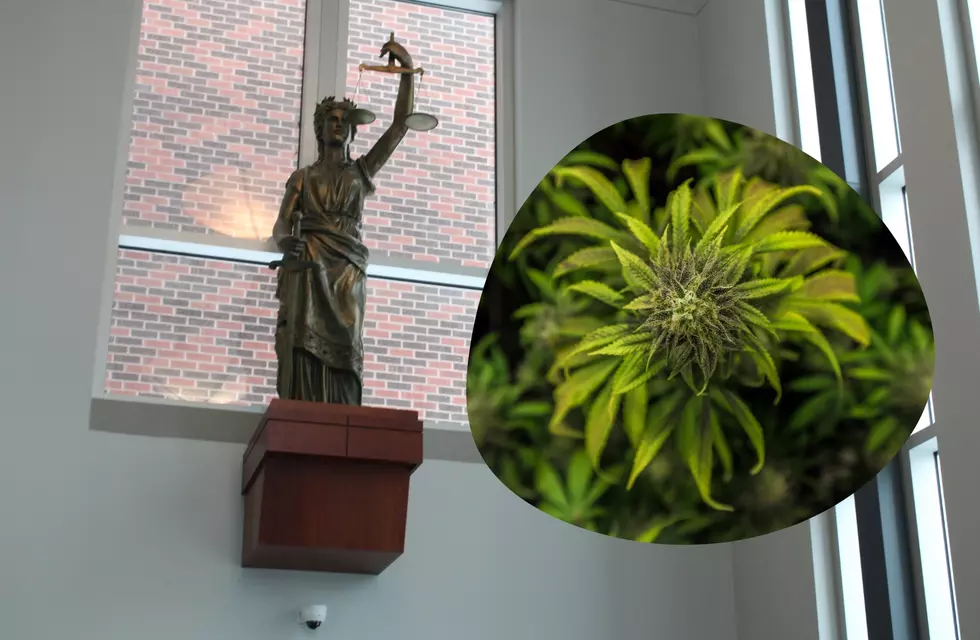 Natrona County Judge Defers Sentence of Michigan Woman Arrested for 67lbs of Marijuana
Canva, Kolby Fedore, Townsquare Media
A Michigan woman was setenced to 3-5 years imprisonment, suspended, and 3 years of supervised probation in Natrona County District Court today, Jan. 19. This for charges related to possession of marijuana and possession with intent to deliver, both felonies.
Judge Catherine Wilking deferred the sentence.
Ashlee Altobelli, 29, was arrested on December 22, 2021 by a Wyoming Highway Patrol trooper.
Court documents say she was going 72 mph in a 65 mph zone.
When the trooper approached the window to speak with Altobelli they smelled an "overwhelming masking odor" coming from the vehicle.
The affidavit accompanying the case claims the trooper asked her a series of travel questions, which did not add up based on records of her whereabouts in the weeks prior.
She had allegedly stated that she was coming from Salt Lake City where she had been for about a week, once telling the trooper she was visiting family, and a second time saying she was celebrating her birthday with friends.
However, based on records from various search databases, the vehicle had been in Idaho the week prior and Altobelli had been in Cancun from Dec. 9-11th.
Based on that, the trooper believed Altobelli was involved in criminal activity.
The trooper asked if he could search Altobelli's vehicle, "to which she replied, 'no.'"
The affidavit accompanying the case says that the trooper contacted Casper Communication Center and called in a K-9 unit.
About an hour later, the K-9 partner gave a positive indication to the vehicle, giving the authorities probable cause to conduct a search.
They discovered a large amount of marijuana in the trunk.
Altobelli was taken into custody and the vehicle brought to the Wyoming Department of Transportation shop where they counted a total of 67 marijuana packages weighing about 1lb. each.
Sometime after the initial appearances in Natrona County Circuit Court, Altobelli was released on bond.
Today in District Court sentencing, her attorney, Ian Sandefer, asked that Judge Catherine Wilking consider deferring her sentence due to the "changing landscapes around marijuana."
Sandefer said that other states have legalized it, and although that does not mean it is legal across state lines, it is misleading to young kids who may not realize the lifelong implications this offense can carry.
Sandefer mentioned that Altobelli had been struggling financially, but has since turned her life around to avoid making this mistake again.
Sandefer also said he wanted the Judge to consider deferring the sentence to give Altobelli the chance at successfully completeing probation to prohibit a lifelong felony conviction.
Because of her minimal criminal history, Judge Wilking said, "I do believe a deferral is apropriate. I would like to give her that opportunity."
This means that if Altobelli successfully completes supervised probation in the state of Michigan, the incident will be cleared from her record.
The Purrrfect Cup: Wyoming's First Cat Café Opens in Casper
It's called 'Whiskers and Meows Cat Cafe' and, as the name implies, it's part coffee-shop, part cat rescue. It's also the first cat cafe in Wyoming.