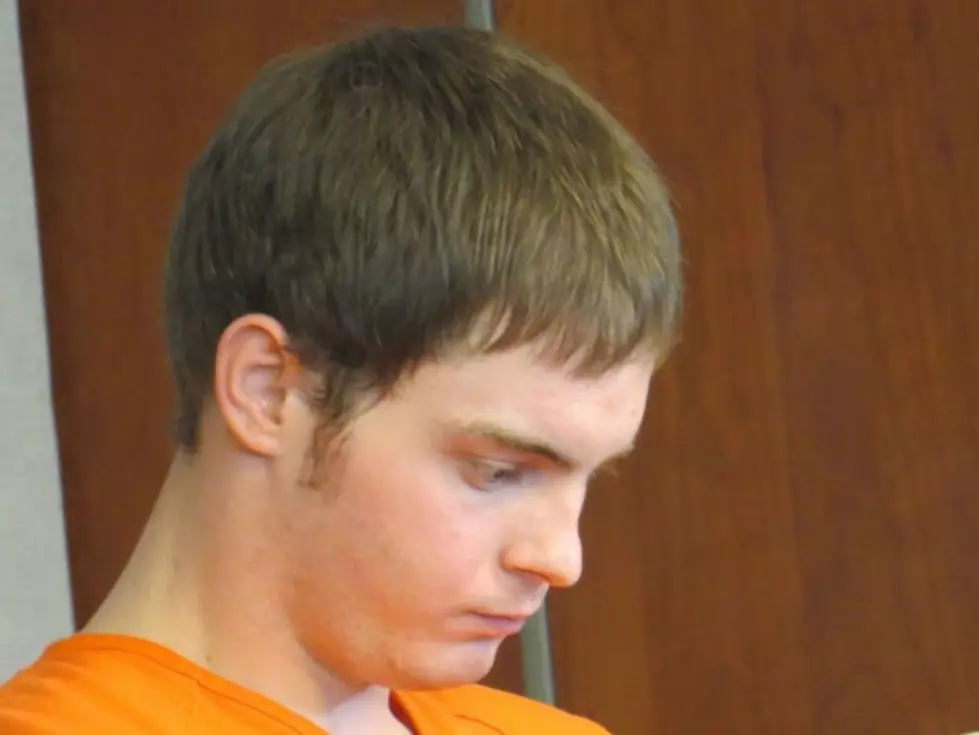 Man Charged With Assaulting Trooper Admits He Violated Probation
Tom Morton, Townsquare Media
A man who allegedly tried to stab a Wyoming Highway Patrolman and a motorist on Interstate 25 earlier this month admitted to probation violations related to another crime.
James Johnson told Natrona County District Court Judge Catherine Wilking on Friday that he violated his one- to five-year probation sentence for a conviction of conspiracy to commit burglary that occurred two years ago.
Johnson, 22, admitted that he failed to attend classes to earn a General Educational Development diploma, tested positive for methamphetamine and marijuana, failed to meet with his probation officer, quit a job without telling his probation officer, and other violations.
However, Wilking granted the request of Johnson's Public Defender Rob Oldham and Assistant District Attorney Dan Itzen to formally delay revoking his probation because of the proceedings related to his arrest on May 11.
That day, he was parked along Interstate 25 about 20 miles north of Casper. A Wyoming Highway Patrol trooper approached Johnson to help, but learned there was an arrest warrant out of Gillette for him. When the trooper told him about the warrant, Johnson retrieved a knife from his vehicle, and lunged at the trooper with the weapon, according to court records.
Johnson began running away, stopped another motorist, and tried to pull open the door to try to get a ride. He also tried to attack the motorist with the knife.
After he was taken into custody, law enforcement officers found a felony amount of methamphetamine in Johnson's car.
He was bound over to Natrona County District Court for trial last week.
During his probation revocation hearing on Friday, Johnson admitted to being arrested for the alleged aggravated assault, but did not admit to actually assaulting the trooper and the motorist.
He remains in custody on a $50,000 bond.