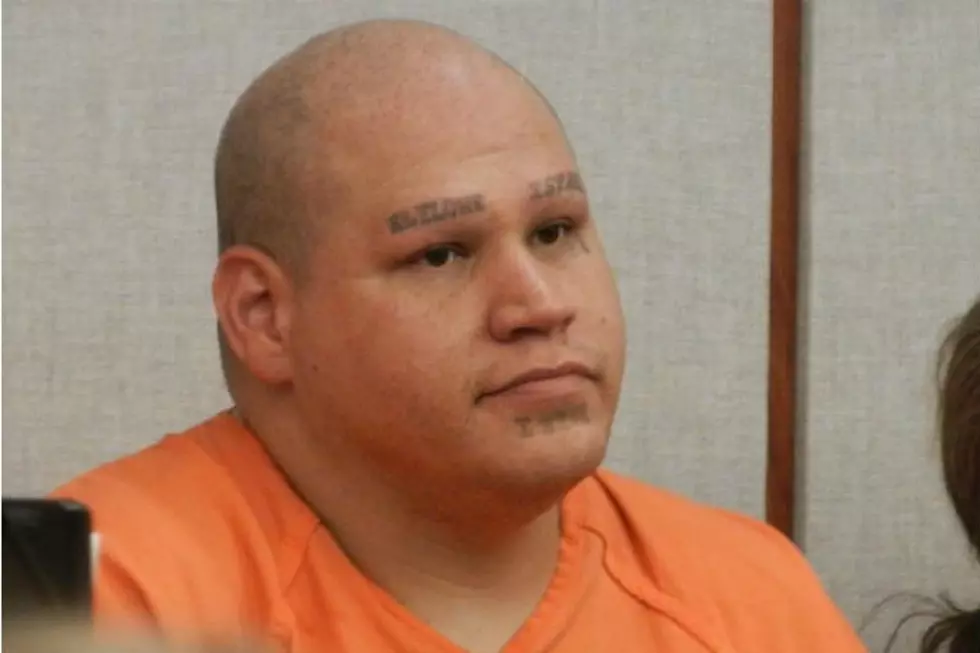 Judge Ends Kidnapping Case After Finding Casper Man Incompetent For Trial
Kevin Koile, Townsquare Media
A Natrona County District Court judge on Thursday dismissed the kidnapping case of a Casper man he found incompetent to stand trial for allegedly holding a hostage at knife point at a government office in 2016.
However, David Michael Chavis will remain in custody because he recently threatened to kill a federal judge.
Judge Daniel Forgey ordered the case dismissed after a competency hearing during which a forensic psychologist at the Wyoming State Hospital in Evanston testified by phone that Chavis' schizophrenia with paranoid delusional thinking has not changed and probably will not change.
Dr. Alex Yufik said Chavis' delusional behavior has remained consistent even after a three-month regimen of a high dosage of an anti-psychotic medicine.
His delusions also have affected his ability to work with his public defender Kerri Johnson, said Yufik, who completed a report on Chavis in December.
Both Assistant District Attorney Dan Itzen and Johnson supported the motion dismiss the case, and Forgey agreed to accept Yufik's findings.
Despite the dismissal of the case, Itzen said after the hearing that Chavis is not free because he will be transferred to federal custody.
Last week, Chavis was charged with sending a letter in December threatening to kill U.S. District Court Judge Scott Skavdahl, according to federal court records.
Two weeks ago, Chavis also sent a similar letter to Skavdahl, Forgey, Johnson, and Wyoming State Hospital personnel, according to court records..
Under federal law, conviction of mailing threatening communications is punishable by up to 10 years of imprisonment.
Chavis has a long criminal history in Natrona County.
The kidnapping case began Aug. 5, 2016, when he entered the office of the Attorney General's Medical Review Panel, 800 Werner Court, and allegedly took a 51-year-old man hostage with a box-cutter.
The building was evacuated, and the Natrona County Special Response Team, along with the Hostage Negotiation Team, handled the incident.
Chavis was arrested shortly before noon, and the victim was released unharmed.
He was charged with one count of kidnapping, one count of aggravated assault and battery with a drawn deadly weapon, and one count of possession of a deadly weapon with unlawful intent.
In August 2017, Forgey declared Chavis incompetent to stand trial.
This time, the case is over.