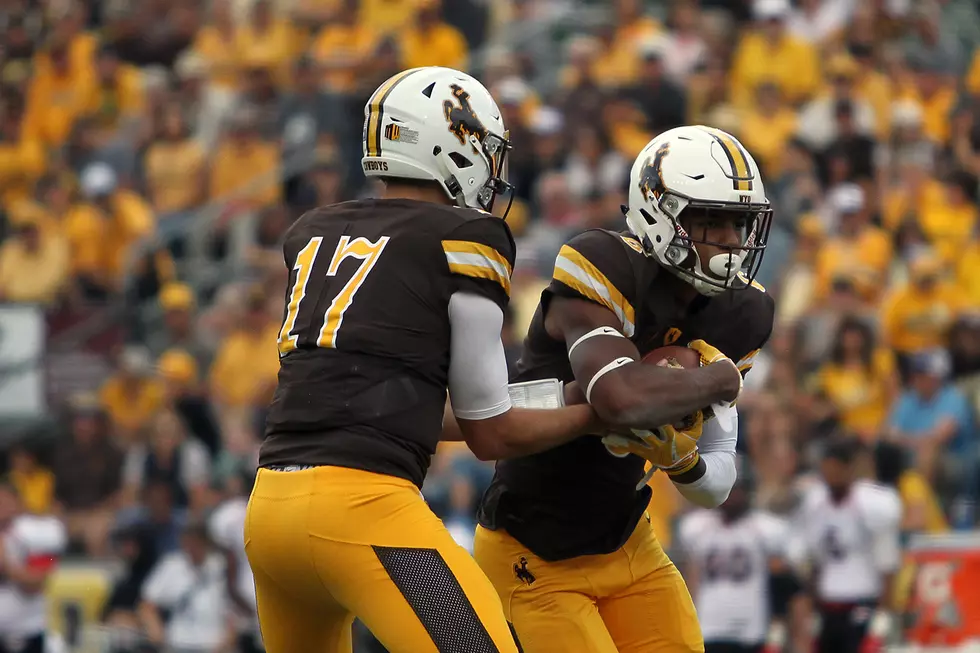 Introducing Trey Woods: Is He Wyoming's Answer At Running Back? [VIDEO]
Seneca Riggins, Townsquare Media
Through the first two games of the 2017 season the Wyoming Cowboys' ground attack has not been what we're used to seeing from a Craig Bohl-coached team.
UW has just 124 net yards rushing and is averaging only 2.1 yards per carry. It was something head coach Craig Bohl brought up on his own after Wyoming's victory last Saturday versus Gardner-Webb. He's not satisfied with the way his team is running the ball.
What's the solution in the post-Brian Hill era? Perhaps it's a back in the mold of Hill. Introducing freshman Trey Woods, from North Bend, Ore. He's a 6-3, 210 pound prospect that recently switched from linebacker to running back.
Woods got his first two carries last Saturday. He ran for 15 total yards, an average of 7.5 per carry, and that included ripping off a 13-yard burst the first time he touched the ball.
Woods visited with the media during the post-game press conference last Saturday. He talked about his high school experience, his recruitment, moving from linebacker to running back and more. There was even comparison talk to Brian Hill.
Woods is now listed third on the depth chart heading into Saturday's big showdown against the Oregon Ducks. Milo Hall is still listed as the starter with Kellen Overstreet as the back-up.