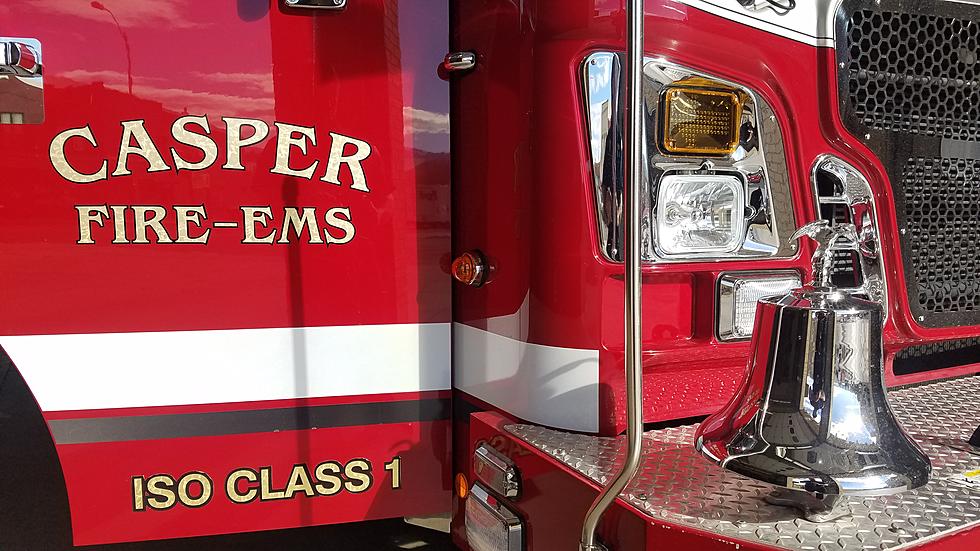 Fire Destroys Vehicle in Central Casper Tuesday Night
Courtesy Casper Fire-EMS
Casper Fire-EMS crews put out a vehicle fire in central Casper on Tuesday night, according to a news release.
Fire crews were called to the scene in the 900 block of South Spruce Street where they found the burning vehicle in a driveway next to a residence.
Additional units were called due to the closeness of the vehicle to the residence.
Initial arriving crews were able to protect the residence while extinguishing the vehicle fire. The vehicle was a total loss.
No injuries were reported.
Damage to the building was limited to the exterior.
However, the electrical service, especially the meter, was significantly damaged.
Initially, it was believed the house would be uninhabitable because of that, but Rocky Mountain Power replaced the equipment and restored the power.
The residents were able to return to their home.
Three engines, one truck and a battalion chief initially responded. Casper Fire-EMS was assisted by Casper police, the Wyoming Medical Center, Rocky Mountain Power and Black Hills Energy. Crews remained on scene for about an hour.
Fire investigators and Casper police are investigating possible causes.
Enter your number to get our mobile branded app