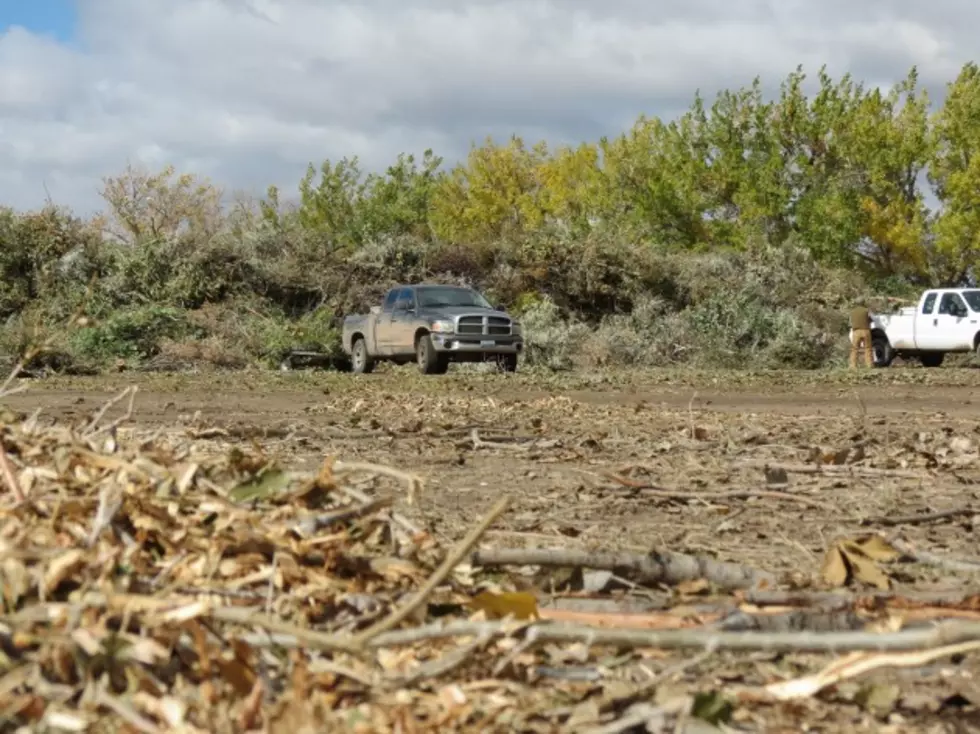 City Offering Free Wood Chips as Cleanup Operation Continues
Anthony Pollreisz, K2 Radio
The city of Casper is beginning to wrap up its branch cleanup process following a massive storm in early October that damaged trees and downed several thousand branches throughout the city.
City officials say residents are now asking about what the city is going to do with the byproduct of the cleanup operation.
Casper assistant public services director Pete Meyers says residents have been inquiring recently about whether they can take a pound or two of wood chips from one the city's massive and unintended stockpiles for either gardening or mulching.
Meyers says that question has a fairly straightforward answer.
"We are inviting citizens, if they want to, to come and help themselves to some wood chips," Meyers said. "What we're trying to do right now with most of the wood chips is haul them up to the compost yard, but, by all means, if the citizens want to come help us by taking some for themselves, they're more than welcome to."
Meyers says four sites are open for wood chip pick-up. City officials say they expect to process at least 800 tons of wood chips by the time the cleanup operation is finished.
Meyers says city officials are estimating that the final cleanup price tag will likely settle between $400,000 and $500,000.
The four wood chip pick-up locations are at 25th Street near McKinley Street, at Wyoming Boulevard near Fairside Road, at the YMCA and at Wyoming Boulevard near 21st Street.
Meyers says more wood chip pickup sites will likely open after branches are chipped and equipment is moved.