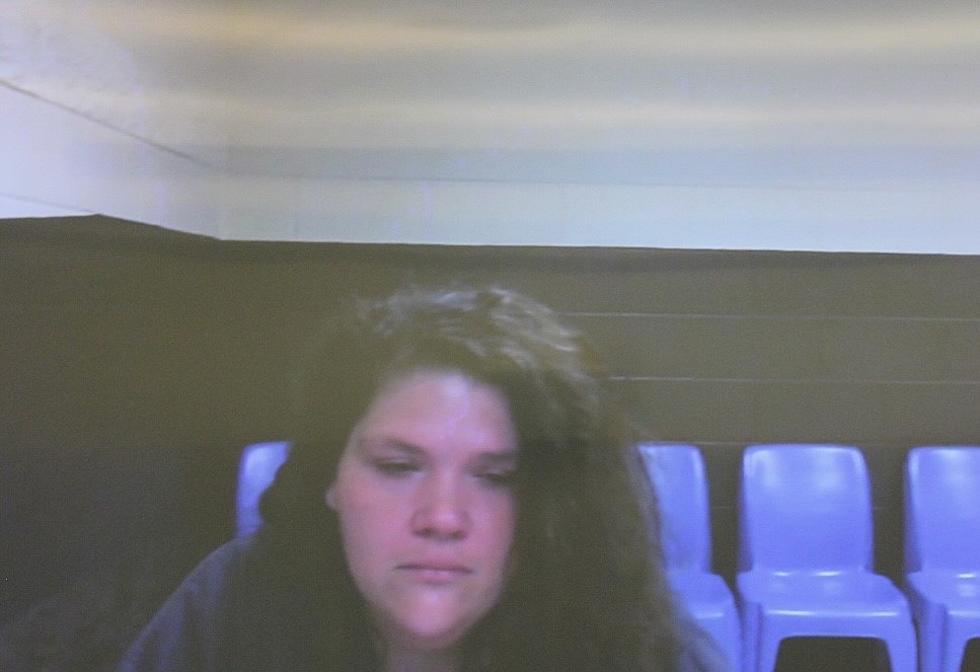 Casper Woman Charged with Criminally Negligent Homicide After One-Year Old Dies from Fentanyl Overdose
Elizabeth Rachel Sterkel appears in circuit court June 28, 2023. Photo by Kolby Fedore, TSM
A Casper woman appeared in Natrona County Circuit Court by video-conference for an Initial Appearance before Judge Nichole Collier on Wednesday, June 28.
Elizabeth Rachel Sterkel, 32, was charged with child endangerment, a felony punishable by up to five years in prison, and criminally negligent homicide, a misdemeanor punishable by up to a year in jail.
The allegations go back to May 18th, 2022, when Casper police were notified of a deceased one year old child. There were no obvious signs of trauma to the victim, but an autopsy was later performed on the remains.
The autopsy revealed that the child had been exposed to fentanyl long before he was discovered. This according to an affidavit supporting the charges. It is believed the victim died within half to one hour after exposure to the fentanyl. The victim's blood samples also showed exposure to methamphetamine.
Pursuant to a search warrant, several items of drug paraphernalia and 1.7 grams of meth were found in a diaper bag. These items included methamphetamine residue.
Also located in the search were two baby bottles used by Sterkel for the victim. One of the bottles was tested by the Wyoming State Laboratory and tested positive for methamphetamine.
Police took a sample of Sterkel's blood, which showed the presence of methamphetamine. She later admitted that she had consumed meth on the night of the death.
That same evening, the Divsion of Criminal Investigation became involved. They learned that fentanyl was sold from one party to another at the residence where the decedent was found. Two of these parties were related to a large scale drug ring in Casper.
Sterkel told investigators that fentanyl pills were crushed in the kitchen of the residence while the victim was present.
Sterkel advised the court that she was picked up on a warrant for this charge while on bond for a more recent drug charge that occured on May 5, 2023.
Judge Nichole Collier set bond in the amount of $3,000 cash or surety.
Sterkel will have a preliminary hearing in 10 to 20 days depending on whether or not she bonds out.
Children's Advocacy Project Pinwheels for Abused Children
In 2008, Prevent Child Abuse America introduced the pinwheel as the new national symbol for child abuse prevention. Why? Because by its very nature, the pinwheel connotes playfulness, joy, and childhood. It has come to serve as a physical reminder of the great childhoods we want for all children.
Children's Advocacy Project in Casper