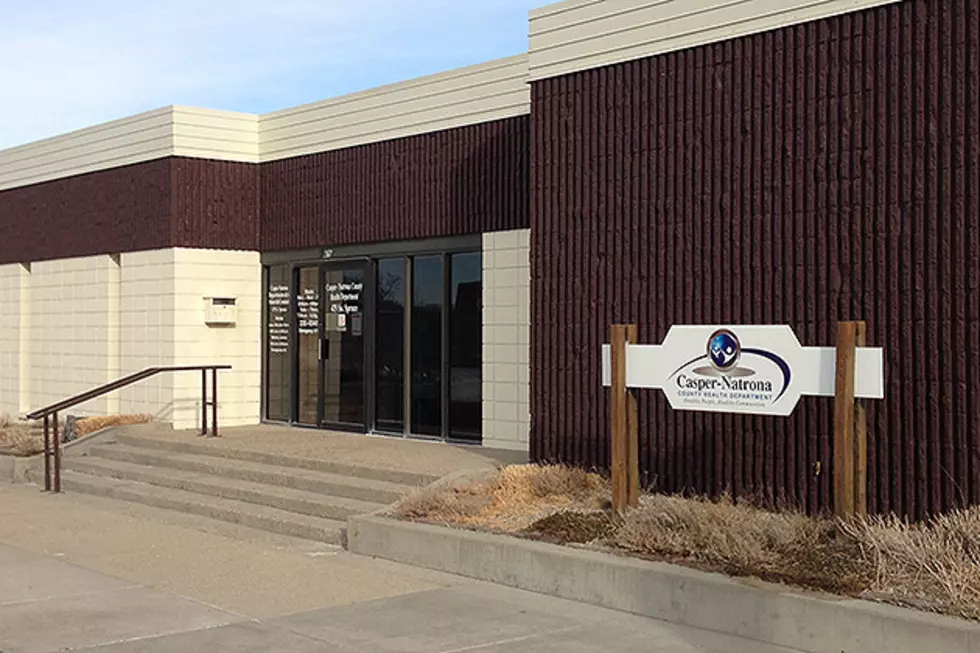 Casper-Natrona County Health Department Denies Former Director's Pay Claims
Ian Delap, Townsquare Media
The Casper-Natrona County Health Department denied its former director's allegations of discrimination that she was paid less for the same job as the man she replaced, according to the department's response filed in U.S. District Court on Thursday.
The department, through its attorney Thomas Thompson of Rawlins, asked the court to dismiss Dr. Kelly Weidenbach's lawsuit filed under the Federal Equal Pay Act of 1963.
Weidenbach, who served as director from December 2013 to November 2018, alleged she was paid nearly $1,300 less a month when she left than what her predecessor Robert Harrington earned when he left.
"In addition to paying Dr. Weidenbach markedly less than Robert Harrington, CNCHD paid her less than the minimum established amount set forth in the salary matrix for the job title Executive Director," according to her complaint filed by her attorney Scott Olheiser of Mills.
She is seeking damages for unpaid wages, attorneys fees and other matters. She now works in Colorado.
The Casper-Natrona County Health Department is funded jointly by the city and the county. In the current fiscal year, the county allocated $704,258 to the health department, and the city allocated $540,000, not counting exchanges of services.
In response, the health department denied nearly all Weidenbach's allegations
The health department also responded that Weidenbach's claims are barred by the statute of limitations, that it is entitled to immunity, that she did not do anything to mitigate any damages she may have endured during her employment, and that her claims for punitive damages are unconstitutional.
Weidenbach likewise did not comply with the requirements of the Wyoming Governmental Claims Act in her lawsuit, according to the department.
Finally, whatever concerns she raised about unequal pay were not related to her being a woman, according to the department. "As a further and separate defense to the Complaint, the Defendant asserts that any pay differential alleged by Plaintiff was done for a legitimate, nondiscriminatory reason other than sex."
Enter your number to get our free mobile app