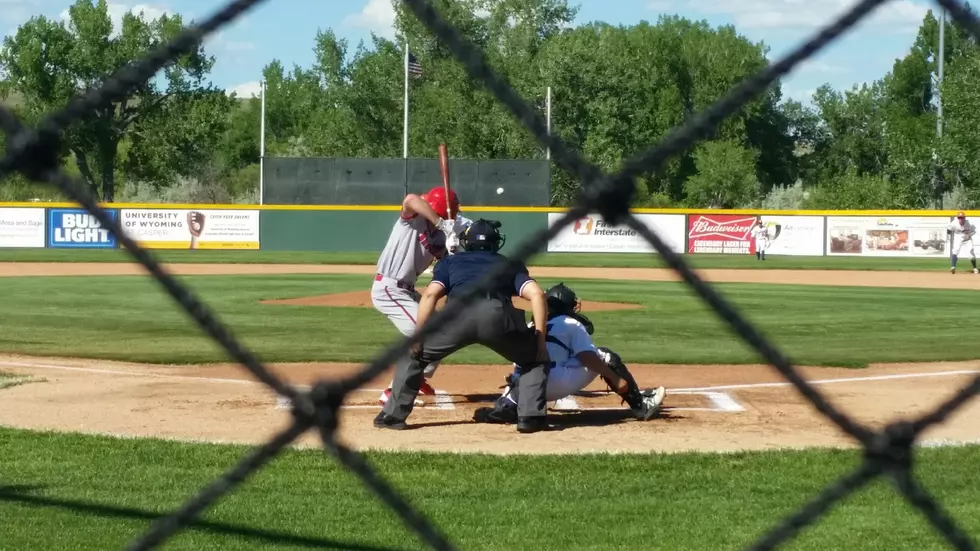 Casper Horseheads Split First 2 Games vs. Pierre
Frank Gambino
Townsquare Media
The bats have been producing runs as of late for the Casper Horseheads.
On Wednesday (June 20th), the team came back from a 5-0 deficit, to win at home vs. Pierre (South Dakota), 8-5.
On Thursday, Casper was down 5-0 after 1 1/2 innings and almost got out of that hole, before it got deeper, and ended up losing 13-10.
Charles Steele was 2 for 3 batting for the Horseheads with 3 RBI's.
Casper is 8-17 on the season and will conclude their 3-game series vs. Pierre on Friday at Mike Lansing Field.
First pitch is scheduled for 6:35pm.
After this game, the Horseheads hit the road for the next 9 games, and won't be home again until July 5th.