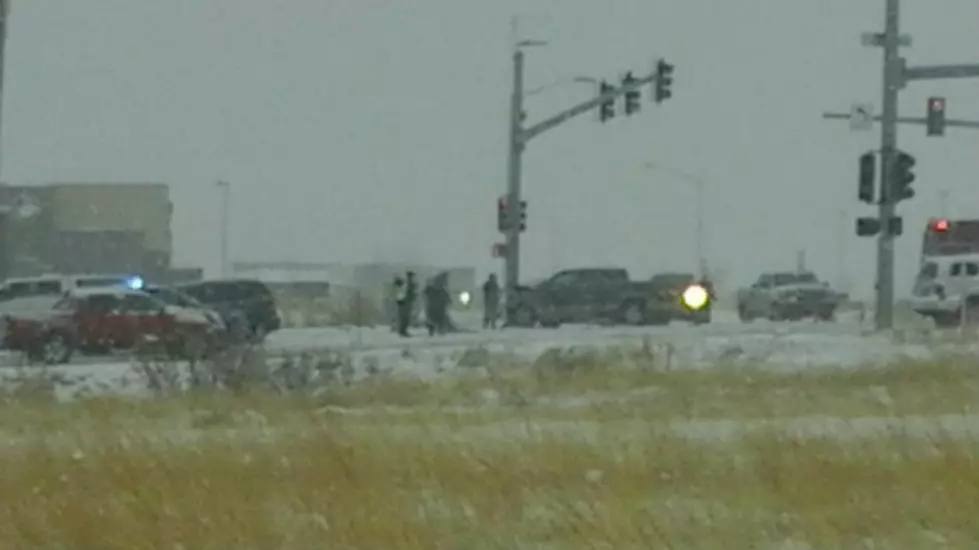 Casper Driving Conditions Deteriorating
Courtesy: Amanda Harrison
Snowfall in Casper has turned out to be heavier than expected and the roads around town are becoming more difficult to navigate.
Several accidents have been reported around the city, including this one on Wyoming Boulevard near the new high school.
Streets are slick and will become more so with temperatures in the high teens to low twenties tonight.
Caution is advised especially on I-25, Highway 220  and Wyoming Boulevard. Wind and slick conditions also mean Casper Mountain Road will require extreme caution as well.
Here is a link to the Wyoming Department of Transportation road conditions MAP.