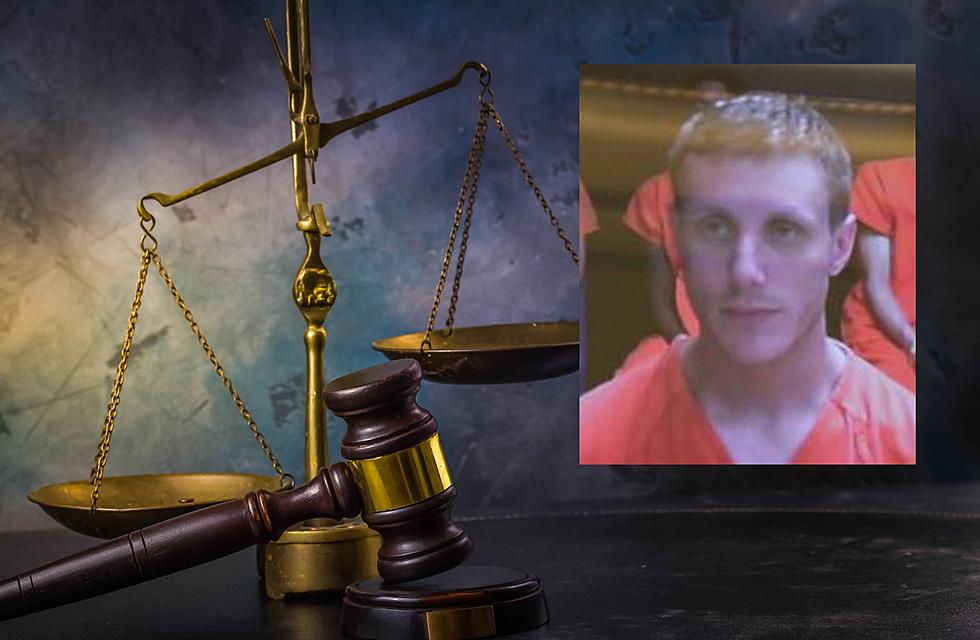 Casper Chevelle Thief Sentenced to 4-6 Year Sentence After Violating Cold Plea Provision
Jaelin Miller. Kolby Fedore, Townsquare Media, Canva
A Casper man appeared in Natrona County District Court before Judge Joshua Eames on Friday morning.
On February 3rd, Jaelin Charles Miller pleaded guilty to grand theft in an agreement with the prosecutor under the condition that a prison sentence be suspended in lieu of three years supervised probation. The agreement also included a standard cold plea provision.
On or about March 9th through March 18th, Miller was charged with burglary, possession of a firearm with intent, theft, possession of meth and marijuana, and interference with a police officer - therefore violating the terms of his bond and cold plea provision.
Public Defender Joseph Cole asked that the judge consider imposing a three to five year sentence. He said that his client lacks impulse control, and that while "a long prison sentence will take him off the street for the time," Miller will be in the company of people who know how to commit crimes. A longer prison sentence may have the opposite intended effect. Cole also urged the judge to consider sentencing Miller to the Youthful Offender Program.
The owner of the '72 Chevelle Miller stole last year spoke in court, saying, "I know Jaelin is probably not a bad guy, but he doesn't make good decisions." The owner stated that he got the car when he was 23 years old, and "to see it gone was heart-wrenching." He posited that Miller had a second chance and he re-offended.
Assistant District Attorney Blaine Nelson reccomended the five to eight year sentence be imposed. While this is Miller's first felony conviction, Nelson believed the reccomendation was right based on the seriousness of the crime and the re-offense.
Judge Eames ultimately decided to sentence Miller to a prison sentence of four to six years. He did not find the Youthful Offender Program to be apropriate. Miller will receive credit for 186 days served.
A Walk Through the Youth Crisis Center in Casper
Wyoming Welcomes 22 New Citizens at Naturalization Ceremony