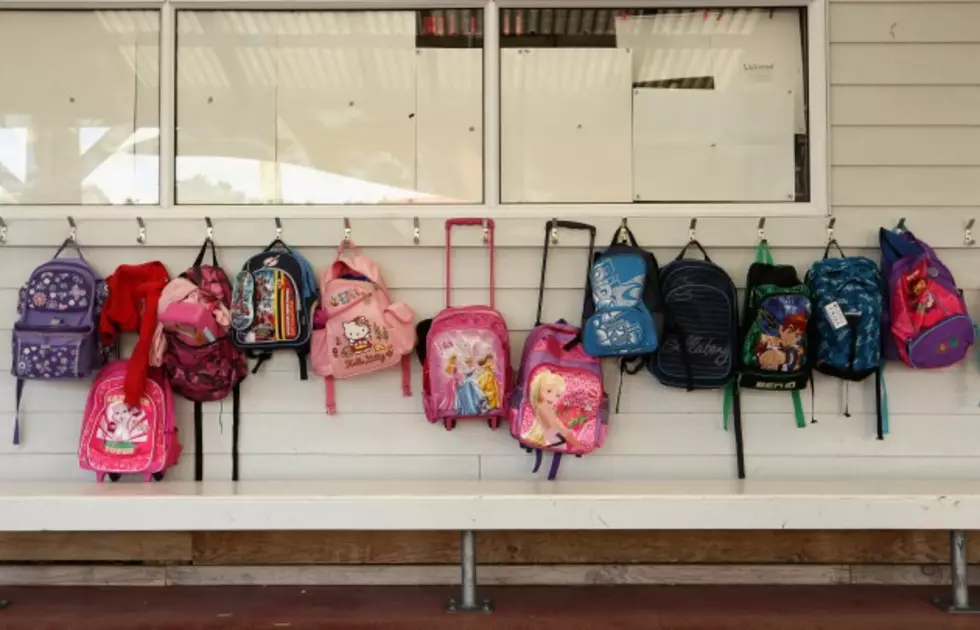 Weekend Backpack Program To Hold Fundraiser First Weekend Of March
Backpacks - Getty Images
Did you know that over 25,000 kids in Wyoming are going hungry right now? 3,000 kids in Natrona County don't know where their meal is coming from tonight.
Now, these same kids are going to be out of school for a week, with no one other than the Weekend Backpack Program looking out for their food needs.
With Spring Break set for March 10th - March 14th, the Casper Man-Cave has stepped up in an effort to make sure these kids have plenty of food to get them by. From 8a-5p on Saturday March 1st, and Sunday March 2nd, members of the Man-Cave and Food For Thought will be at both Albertsons' locations selling raffle tickets and raising money as they try to fill 350 spring-break backpacks. Raffle tickets are $5 each, or you can get a raffle ticket if you donate 5 non-perishable food items. If you buy a backpack and fill it yourself, you'll get 7 raffle tickets. Items needed are:
Macaroni and Cheese, Tuna, Peanut Butter, Honey or Jelly, Ravioli, Individual-sized fruit or apple sauce, Jerky, Trail Mix, Nuts, Soup, Cereal, Granola Bars, Canned Vegetables, Shelf Stable Milk, Canned Chicken, Rice-A-Roni or Pasta-Roni, Chili, Pork N Beans, Instant Oatmeal.
Raffle items to be won are:
Date night including movie passes and gift card to Bosco's
Date night including movies passes and dinner for 2 at Black Gold Grill
Hot Air Balloon ride for 2
4 Rockies Tickets (twenty rows up behind first base)
Casper Cutthroats Season Tickets And Prize Package
Wonder bar will donate a beer basket w/gift certificate
Poor Boys will donate a wine basket w/gift certificate
Autographed George Strait Box Set from My Country 95.5
Country CD 6-Pack From My Country 95.5
Prestine Detail - 1 full interior and exterior ($200 value) with 6 month polymer sealant.
If you'd rather donate directly to the Wyoming Food For Thought Program, you can contact them by phone at 307-337-1703, by mail at:
Wyoming Food for Thought Project
or online at: