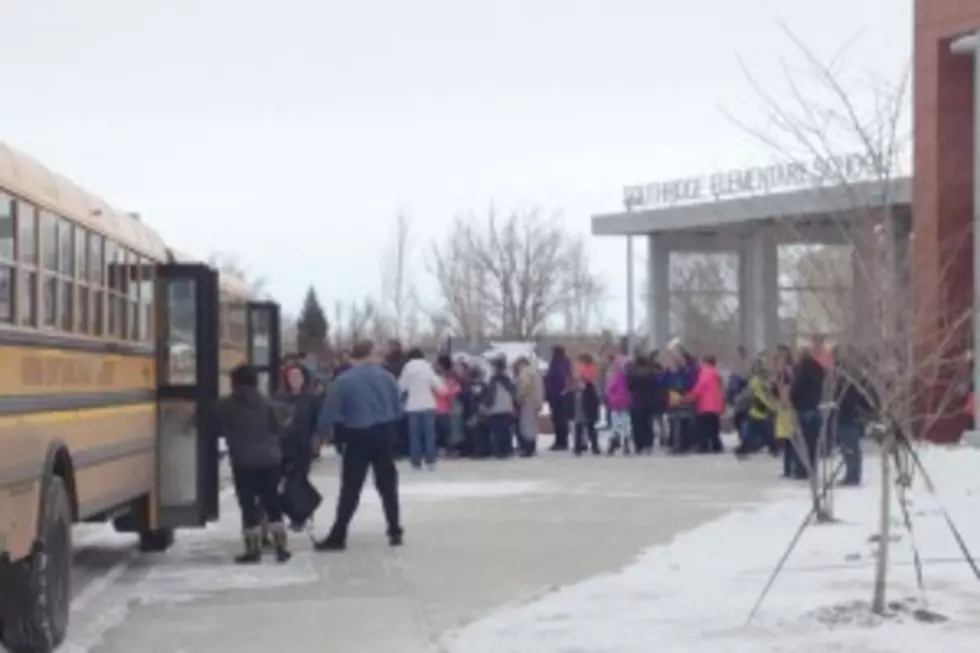 Students Get a Sneak Peek of New Southridge School [PHOTOS]
Trevor T. Trujillo, Townsquare Media.
Students who will be attending the new Southridge Elementary in Casper got the first look at their new school Tuesday morning.
Students were bused from Westwood Elementary, where they have been attending classes for the past three years, to the new Southridge School Building, for a glance at their new rooms and for a guided tour by Southridge Principal Rick Skatula.
Skatula says that he's enjoyed watching the children take in the new school and that they seem excited.  "Being in a new space, a space they've waited for a long time.  Seeing the opportunities that are coming, seeing what they're going to be able to do more of compared to what they're able to do now.  This facility is going to open the door for us to do great work that we've long dreamed of doing."
Principal Skatula adds the new facility is state-of-the art, and will present them many opportunities that they didn't have in the original building, nor during their time at Westwood.
The opening of the new 10.4 million dollar school hasn't been without its difficulties, contracting errors have delayed Southridge's opening by several months. School District officials say that contractors have resolved issues with the school's foundation, which was constructed nine inches lower than design plans dictated.
Contractors have also resolved cracking issues with the school's polished concrete floor.
Classes are scheduled to begin a week from today (Tuesday, February 18th). Southridge parents are invited to a rehearsal for dropping of their kids at the new facility this Saturday.