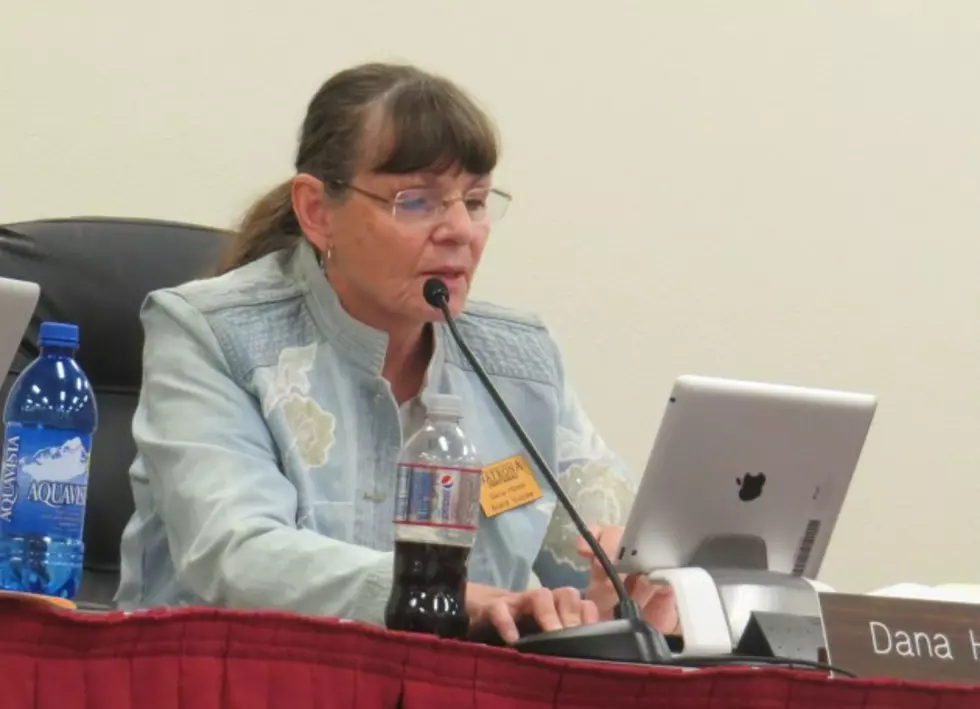 School Board Seeks Suggestions For Dress Code, Cell Phone Policies
Tom Morton, Townsquare Media
The Natrona County School District board of trustees wants to hear from the students,parents and others who would be affected by a new dress code policy.
"We have a month before we'll come back to you for second reading, and that will give us opportunity for input and dialogue with the community," District Superintendent Steve Hopkins told the trustees on Monday.
The trustees approved a proposed policy on first reading that would standardize a dress code for all schools in the district, and another proposed policy that would ban the use of cell phones and other mobile devices during class.
The policies came from the work of the "high school expectations committee" comprised of parents, teachers and administrators.
Trustee Elizabeth Horsch suggested the schools' student councils should review it, too.
The proposed dress code and ban on vulgar language, formally known as "professional guidelines," would ban halter-tops, spaghetti straps, low cut tops and undergarments; short shorts; sagging pants; hats and caps; slippers; sleepwear; and clothing with racist, sexist, or vulgar language, or that promoted drugs and alcohol.
Some trustees had a few concerns.
Paula Reid wondered why students would be allowed to wear shorts of any kind.
Dana Howie, who formally presented the proposals to the trustees, responded that some classrooms get too warm. Staff, however, would not be allowed to wear shorts of any kind, Howie added.
Board Chairman Dave Applegate wondered about the restrictions of hats and caps, especially during outdoor activities.
Kevin Christopherson said that issue could be resolved by not allowing them to be worn indoors.
Clark Jensen wanted to know of the consequences of violating the policies.
Rita Walsh said students who violate the policies would be sent to the adminstration and their parents or guardians would be notified. The students would not be allowed to return to class until their parents or guardians brought appropriate attire to the school and the students would change.
The school also would record the violations, Walsh said.
Applegate said the board would revisit the proposed policies at the work session preceding the next regular board meeting on June 8.