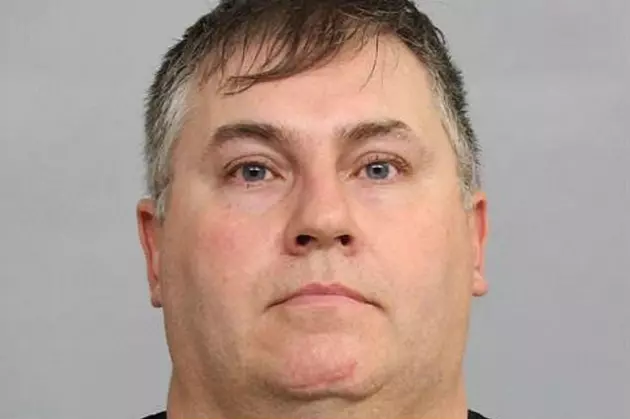 Natrona County Man Admits Forgery, Exploiting Relative
Natrona County Sheriff's Office
A man has entered guilty pleas after being accused of exploiting his 86-year-old mother-in-law and writing checks on her account without her permission to the tune of nearly $20,000.
Roy Davis, 45, pleaded guilty Tuesday before District Judge Daniel Forgey to one count of exploiting a vulnerable adult and nine counts of forgery. The charges carry a combined maximum penalty of 110 years in prison and $110,000 in fines.
Davis entered the guilty pleas as part of an agreement with prosecutors, which calls for Davis to serve any sentences concurrently. That would mean, assuming there is no change in the plea agreement, that Davis could face no more than 10 years behind bars.
The plea agreement, outlined in court by defense attorney Kerri Johnson, specifies that the remaining charges would be dismissed in exchange for Davis's guilty pleas.
The state would also agree to not file any further charges against Davis. Johnson referenced pending allegations involving credit cards.
Davis, per the agreement, will have to pay restitution for the entire matter -- including for crimes with which he was never charged.
An investigator who reviewed the victim's finances reportedly found 35 checks totaling $19,900 which were signed by someone other than the account holder. Those checks were endorsed to Davis or his wife.
Judge Forgey ordered a standard presentence investigation and said a sentencing hearing would be held at a later date, which has yet to be determined.
At Johnson's request, Forgey agreed to modify Davis's bond conditions so that he does not have to report for drug and alcohol testing. Johnson told Forgey that substance abuse did not play a role in the alleged criminal conduct.
Forgey also agreed to review requests by Davis to leave Natrona County for medical appointments.