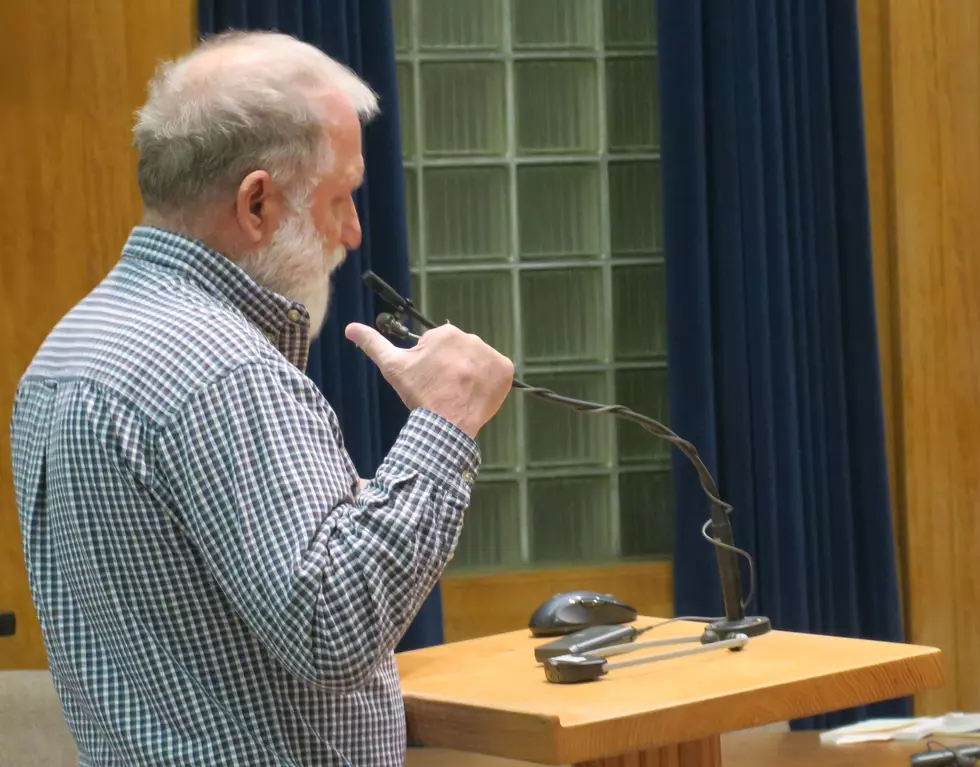 Natrona County Commission Elects Officers Over Objections of Impropriety
Tracy Lamont speaks to the Natrona County Commission on Wednesday. Tom Morton, Townsquare Media
The Natrona County Commission elected its new leadership on Wednesday even though a new commissioner had not been sworn in yet and another commissioner about to resign hasn't been replaced.
Commissioner Matt Keating, who will be resigning because he was elected County Assessor in the November general election, said electing Rob Hendry as the new chairman and Paul Bertoglio as the new vice chairman probably was legal, but it was bad form.
During the public comment session, newly elected commissioner Jim Milne said he knew about the special meeting, but didn't know the commissioners would be naming the new leadership.
Tracy Lamont, who ran unsuccessfully for the commission, said the all-Republican commission could have named interim leadership until February.
Lamont also said the decision makes the Republican Party look bad.
Milne will be sworn in next week, he said.
The commission could wait until the Natrona County Republican Central Committee meets Feb. 9 to choose three candidates to fill Keating's seat, and then Feb. 19 when the commission votes to select the new commissioner.
During the meeting, commissioner Forrest Chadwick nominated Hendry and Bertoglio.
Keating objected and unsuccessfully made a motion to table the election of new officers.
Wyoming law requires the new commission to elect officers, he said.
Commission Chairman John Lawson, who did not seek re-election, asked County Attorney Eric Nelson whether it was legal for the commission to name its new leadership prematurely.
Nelson responded the Wyoming law is vague, but it does allow commissions to govern themselves internally.
After the vote, Bertoglio said he could appreciate the concerns of those who objected to the election of new officers, but the commission needed a new chairman as soon as possible.