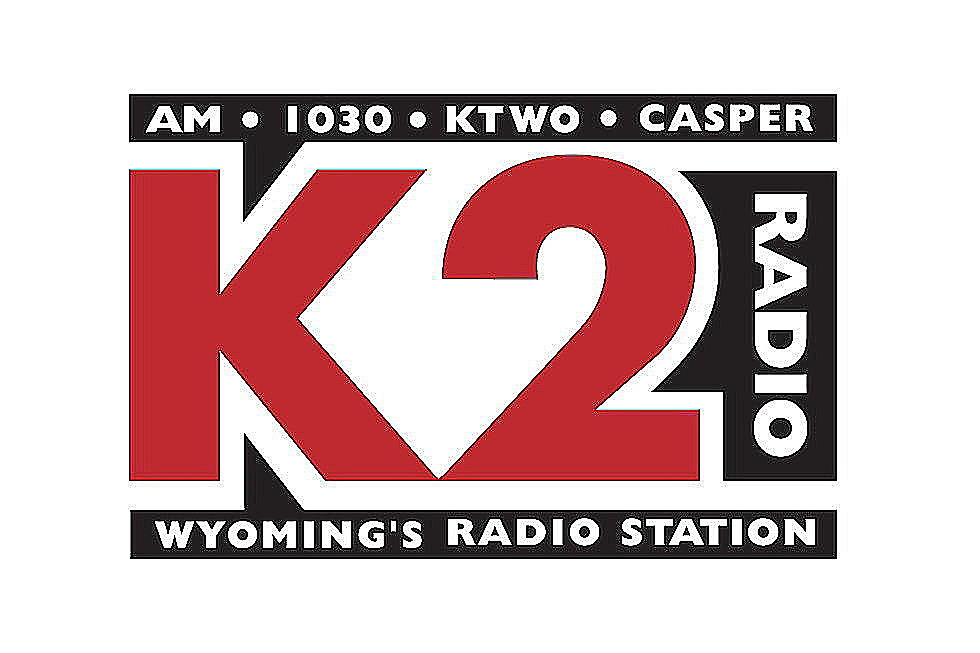 K2 Radio News: Flash Briefing For November 7th, 2018 – Morning
Townsquare Media
VOTING IN NATRONA COUNTY WENT FAIRLY SMOOTHLY TUESDAY WITH THE EXCEPTION OF A PROBLEM IN NORTH CASPER, AND THERE WILL BE NO RECOUNTS.
NATRONA COUNTY CLERK RENEA VITTO SAID 24,657 REGISTERED VOTERS, OR 73 PERCENT, OF THE COUNTY'S 33,700 REGISTERED VOTERS CAST BALLOTS.
OF THOSE, VITTO SAID 7,106 WERE ABSENTEE BALLOTS FROM PEOPLE WHO VOTED AT THE OLD COURTHOUSE OR MAILED THEM BY MONDAY.
ON TUESDAY, 110 PEOPLE GATHERED AT THE CONSOLIDATED POLLING PLACE AT THE FAIRGROUNDS, AND THE LINES WERE STEADY BUT FAST-MOVING FOR THOSE WAITING TO CHECK IN AND VOTE.
THERE WILL BE NO RECOUNTS.
THE CLOSEST ELECTION WAS IN CASPER CITY COUNCIL'S WARD 1, IN WHICH KHRYSTYN LUTZ DEFEATED JACQUIE ANDERSON BY 21 VOTES, WHICH WAS JUST SLIGHTLY OVER THE 1 PERCENT MARGIN THAT WOULD HAVE TRIGGERED AN AUTOMATIC RECOUNT.
HOWEVER, VITTO WAS CAUGHT-OFF GUARD WHEN SHE LEARNED MONDAY NIGHT THAT ACCESS TO THE FORMER ROOSEVELT SCHOOL IN NORTH CASPER COULD BE DIFFICULT BECAUSE OF STREET CONSTRUCTION.
EARLY TUESDAY, THE CLERK'S OFFICE ANNOUNCED VOTERS WOULD NEED TO ACCESS THE BUILDING FROM DURBIN AND L STREETS.
VITTO ALSO WAS NOT AWARE THAT THE FORMER SCHOOL, NOW A COMMUNITY CENTER, DID NOT HAVE HANDICAP ACCESS, AND SHE WOULD HAVE HAD A RAMP INSTALLED IF SHE HAD EARLIER WARNING.
OTHERWISE, THERE WERE FEW IF ANY PROBLEMS IN COUNTING AND POSTING THE UNOFFICIAL RESULTS ONLINE.
===================================
A FEDERAL BOARD HAS SIDED WITH COAL GIANT PEABODY ENERGY IN THE BATTLE WITH AN OIL AND GAS COMPANY OVER WHO GETS TO DEVELOP FOSSIL FUELS BENEATH A CONTESTED PATCH OF WYOMING PRAIRIE.
THE INTERIOR BOARD OF LAND APPEALS LAST FRIDAY REJECTED BERENERGY INC.'S ATTEMPT TO PROHIBIT PEABODY FROM CONTINUING TO PLUG BERENERGY'S WELLS WHILE THE DISPUTE CONTINUES THROUGH APPEALS, EITHER IN COURT OR BEFORE THE INTERIOR BOARD.
IN JUSTIFYING ITS DECISION, THE BOARD NOTED THAT BERENERGY STILL MAINTAINS RIGHTS TO DEVELOP AND THAT PEABODY MUST PAY BERENERGY $477,000 FOR THE RECOVERABLE OIL AND PUT ASIDE $13 MILLION FOR BERENERGY TO START PRODUCTION AGAIN POST COAL PRODUCTION.
THE OIL COMPANY CAN STILL PRESS ITS CASE WITH INTERIOR OR CONTINUE TO CHALLENGE THE MATTER IN COURT.
=====================================
A BROTHER OF A MAN SHOT AND KILLED BY A SHERIFF'S DEPUTY IN WYOMING SAYS THE VICTIM WAS A KIND, SWEET PERSON WHO STRUGGLED WITH EPISODES OF PARANOIA.
RANDY RAMIREZ, OF FORT COLLINS, COLORADO, SAYS HIS BROTHER, ROBBIE RAMIREZ, LOVED TO PLAY CLASSICAL GUITAR AND WAS AN ATHLETIC HOCKEY PLAYER.
RAMIREZ SAYS HIS BROTHER TENDED TO BE FEARFUL OF POLICE BECAUSE SOME OF HIS PAST INTERACTIONS WITH POLICE ENDED UP WITH HIM GOING TO MENTAL-HEALTH INSTITUTIONS.
RAMIREZ SAYS HIS BROTHER WAS DIAGNOSED WITH SCHIZOAFFECTIVE DISORDER. SCHIZOAFFECTIVE DISORDER CARRIES SYMPTOMS OF SCHIZOPHRENIA, SUCH AS HALLUCINATIONS AND PARANOIA, AS WELL AS A MOOD DISORDER, SUCH AS MANIA OR DEPRESSION.
RELATIVES SAY AN ALBANY COUNTY SHERIFF'S DEPUTY SHOT ROBBIE RAMIREZ AFTER A TRAFFIC STOP SUNDAY.
========================================
CHEYENNE, WYO. (AP) - A MAN ACCUSED OF WALKING DANGEROUSLY CLOSE TO OLD FAITHFUL GEYSER IN YELLOWSTONE NATIONAL PARK HAS WAIVED HIS PRELIMINARY HEARING ON A SEPARATE INCIDENT IN CHEYENNE.
KGAB-AM REPORTS THAT GABRIEL VILLALVA, OF GREELEY, COLORADO, IS CHARGED IN LARAMIE COUNTY WITH INTERFERENCE WITH A PEACE OFFICER-INJURY, RECKLESS DRIVING AND ELUDING.
THE CHARGES STEM FROM A SEPT. 19 INCIDENT IN WHICH POLICE SAY VILLALVA LED POLICE ON A CHASE THAT INCLUDED CRASHING INTO A POLICE CAR.
VILLALVA REMAINS JAILED ON A $10,000 CASH BOND. HIS ARRAIGNMENT DATE HAS NOT YET BEEN SET.
BEFORE THE CHEYENNE INCIDENT, YELLOWSTONE RANGERS CITED VILLALVA FOR WALKING OFF BOARDWALKS AND WITHIN A FEW FEET OF OLD FAITHFUL ON SEPT. 14. TOURISTS ALSO CAPTURED VIDEO OF A MAN RESEMBLING VILLALVA SITTING NEXT TO ONE OF YELLOWSTONE'S HOTTEST SPRINGS.
==================================
ROCK SPRINGS, WYO. (AP) - AUTHORITIES AND VOLUNTEERS IN SOUTHWEST WYOMING HAVE COME UP EMPTY SO FAR IN THEIR SEARCH FOR A 74-YEAR-OLD HUNTER WHO HAS BEEN MISSING SINCE OCT. 25.
THE ROCK SPRINGS ROCKET-MINER REPORTS MORE THAN 150 PEOPLE JOINED THE WEEKEND SEARCH FOR TERRY MEADOR, WHO IS BELIEVED TO HAVE GONE HUNTING ALONE. HIS UNOCCUPIED PICKUP WAS FOUND BADLY STUCK SOUTH OF ROCK SPRINGS.
SWEETWATER COUNTY SHERIFF'S DEPUTIES, SWEETWATER COUNTY SEARCH AND RESCUE AND FAMILY MEMBERS HAVE SEARCHED THE AREA ON THE GROUND AND FROM THE AIR, AND SHERIFF MIKE LOWELL IS ASKING HUNTERS TO REMAIN ALERT AND NOTIFY AUTHORITIES WITH ANY SIGHTINGS OR INFORMATION.