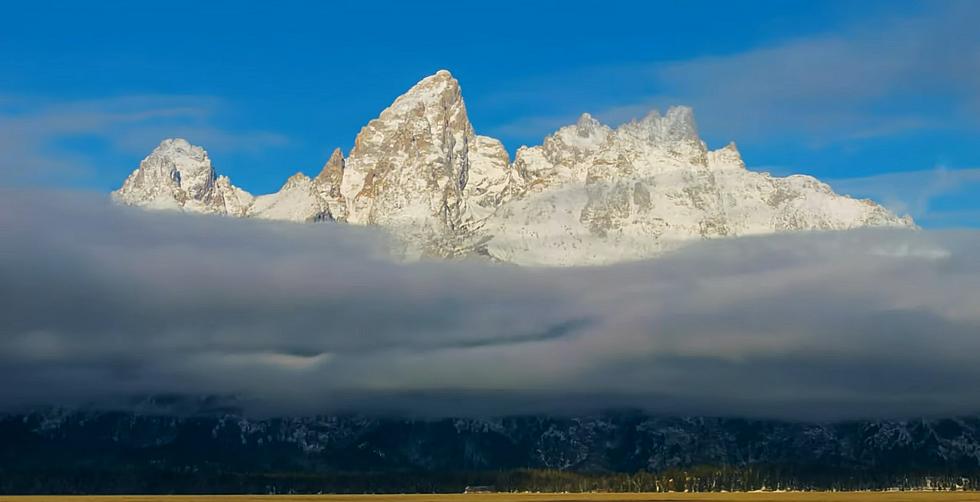 Wyoming's Home To One Of The Highest National Park Peaks
TravelEaz via YouTube
Living in Wyoming we understand how awesome this state is and our mountain peaks prove it.
When you drive from the east side of Wyoming to the west, you're eyes are always in amazement. Landscapes, colors, elevations, wildlife and conditions can change with every passing mile. It's really one of the coolest parts of the state.
By the time you reach the western border of Wyoming about to cross into Idaho, you're faced with one of the most impressive and highest peaks in our National Parks system.
Grand Teton.
Standing at 13,770 feet, it's the staple of the Teton mountain range and part of the Grand Teton National Park. It's height and jagged appearance is impressive, and the scenery around it, is one of the things that attracts visitors from all over the world to our state.
Even though it's not the tallest peak we have in Wyoming, it's just 65 feet shorter than the tallest, Gannett Peak in the Wind River Range. It's the tallest peak in a National Park in Wyoming.
Around the United States, there are very impressive mountain peaks that rise even higher than Grand Teton, but it is still in the top 10 of tallest peaks in the National Parks system.
As far as states that have the tall peaks, Alaska is top dog with the top 3 tallest.
Here's a list of the states in the top 10 and their highest National Park Peak
Alaska -

Denali - Tallest in system 20,310 ft #1
Mount Saint Elias 18, 008 #2
Mount Fairweather 15,300 #3

California

Mt. Whitney 14,505 #4
North Palisade 14,242 #7

Washington
Colorado

Longs Peak 14,259 #6
Tijeras Peak 13,610 #10

Wyoming
Hawaii
Photo's of Wyoming's Incredible Northwest Beauty
Check Out Springtime Around Wyoming's Laramie Peak