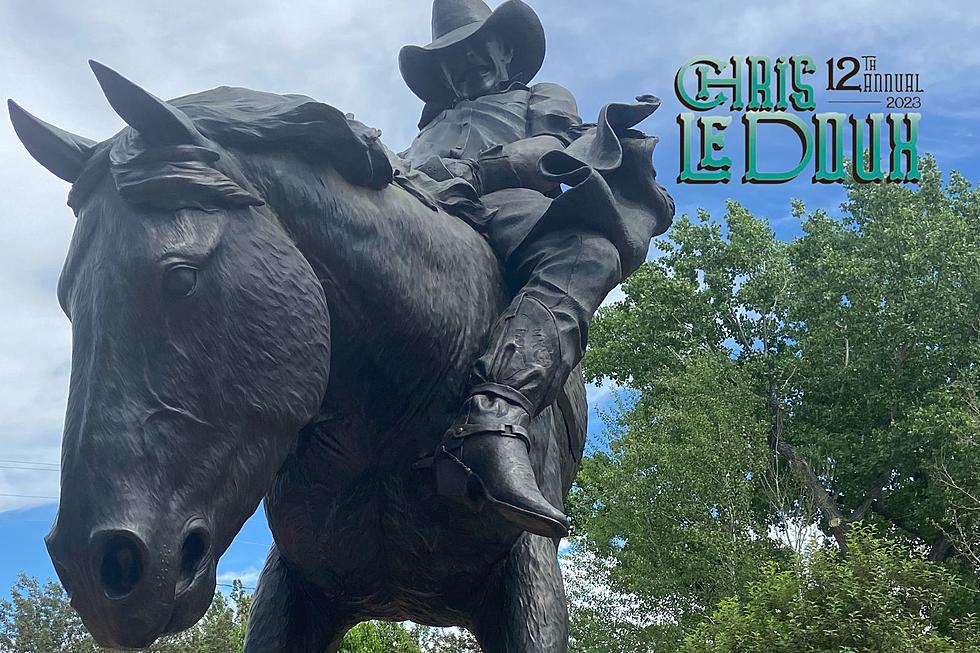 How To Guarantee A Good Time At Chris LeDoux Days In Kaycee
Drew Kirby, TSM/ Chris LeDoux Days via Facebook
It's time for the biggest party in Kaycee, Wyoming.
The 12th Annual Chris LeDoux Days is happening and you won't want to miss any of the action.
If you haven't been to Kaycee in a while, or ever, you're missing out. When you visit, you'll know why Chris and his family settled there and the family continues to stay in the area. The people are kind, the town is quiet and the history is strong.
The LeDoux family is behind the weekend that's dedicated to the memory of legendary Singer, Songwriter, World Champion Rider and all around good guy, Chris LeDoux.
The weekend celebrates with most of the things Chris enjoyed, like, bronc riding, family fun, dancing, live music and a good time.
If you're rolling into town early on Friday, you can catch the Local Friday Night Rodeo at 7pm, then music by Sam Munsick afterwards at the Invasion bar and Restaurant.
Then on Saturday, the day begins with music on the porch of the Rusty Spur at 10:30.
The action heats up at Harold Jarrard Park with Bareback, Saddle Bronc, Break-away Roping, and Kids barrel racing beginning at 2pm.
Wind down Saturday with an auction, street dance & concert with Reckless Kelly, Brenn Hill and Ned LeDoux.
Wristbands for the event are just $30 for the whole day on Saturday or if you're just checking out the concert & dance, it's $15. You'll also be able to buy
Proceeds from the event go to benefit Make-A-Wish Wyoming, which has been helping grant the wishes of kids that are fighting critical illnesses.
Tour of The Johnson County, Wyoming War
The invasion of Johnson County only lasted a hand full of days, but impacted history forever.
Wyoming's Top 11 Museums To See
Keep Casper Beautiful Public Art
Beginning in 2016 the City of Casper and Art 3-2-1 have been working together to wrap traffic light control boxes all over the city. New boxes are wrapped with original artwork from Natrona County artists.