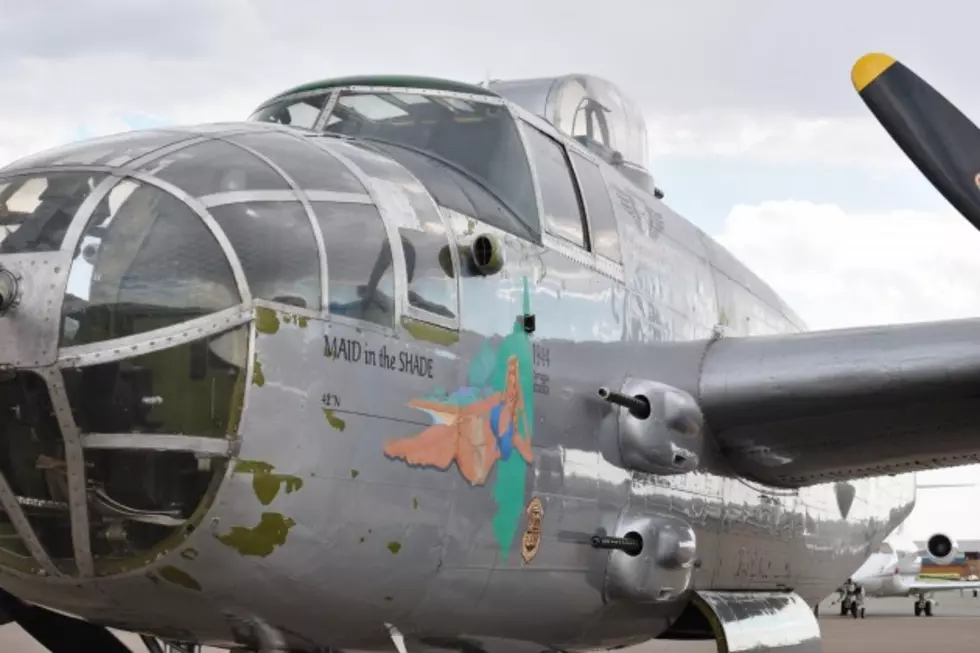 Historic B-25 "Mitchell Bomber" In Casper [PHOTOS]
A World War II bomber is at the Casper/Natrona County International Airport this week, allowing area residents a chance to see inside, and even fly in a piece of aviation history. The Commemorative Air Force's B-25 Mitchell Bomber "Maid in the Shade," saw action in World War II with 15 missions over northern Italy and western Yugoslavia. It's now part of the Commemorative Air Force "Ghost Squadron," one of a number of historic planes museum members fly around the country.
The historic bomber will be based at Atlantic Aviation at the Casper Airport through Thursday. Tours inside the plane are available, as well as scenic flights around Casper and Casper Mountain. More information is available at the Commemorative Air Force Website.