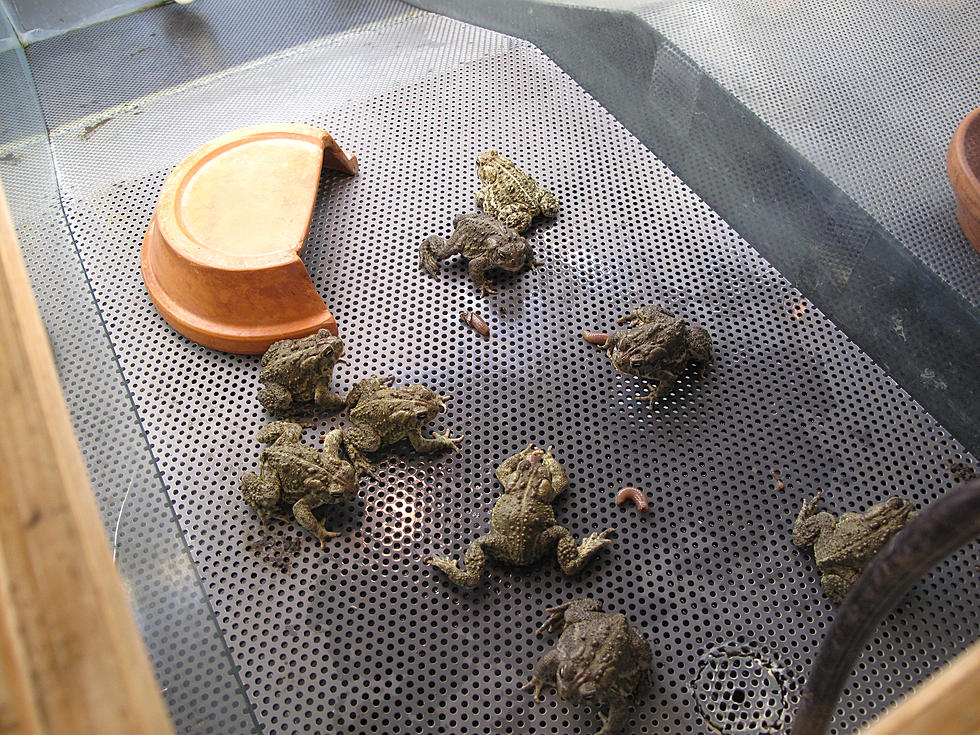 Have You Ever Heard of the Wyoming Toad?
Wyoming toads in captivity, Wyoming Game and Fish
In a recent email from the Wyoming Game and Fish, I learned of the elusive Wyoming toad. They wrote, "These little amphibians aren't just toads that live in Wyoming - they're actually a specefic endangered species found in just a few small areas of the state."
The Wyoming toad numbers are declining. One of the big issues is a fungi called "chytrid fugus," and it affects the toad's skin.
By the mid-Seventies, biologists feared the Wyoming toad was extinct, but a small population was revealed in Mortenson Lake National Wildlife Refuge.
The species is very small, averaging just over two inches in length.
They are carnivorous, eating things like ants and beetles.
In 2020, there were 677 individuals held in captivity. They formerly lived in flood plain ponds and small seepage lakes in the shortgrass communities of the Laramie Basin. But there numbers have dwindled significantly.
The only wild population of the toad is at Mortenson Lake National Wildlife Refuge.
Captive breeding has been going on since 1993.
There is a Wyoming Toad Recovery Team consisting of reps from the Wyoming Game and Fish Department, University of Wyoming, the Association of Zoos and Aquariums, Laramie Rivers Conservation District, Wyoming Natoral Diversity Database, private landowners and ranchers, the Wyoming Field Office, National Fish Hatchery System, and the Arapaho National Wildlife Refuge Complex.
READ ALSO: Wyoming Toad Recovery Sees Success in Southeast
Wyoming Weed & Pest's Most Notorious Species
Foraging in the Rain with Heirloom and Native Chef Leah Burback
Chef and owner of Heirloom & Native identifies plants at Rotary Park. June 2023.