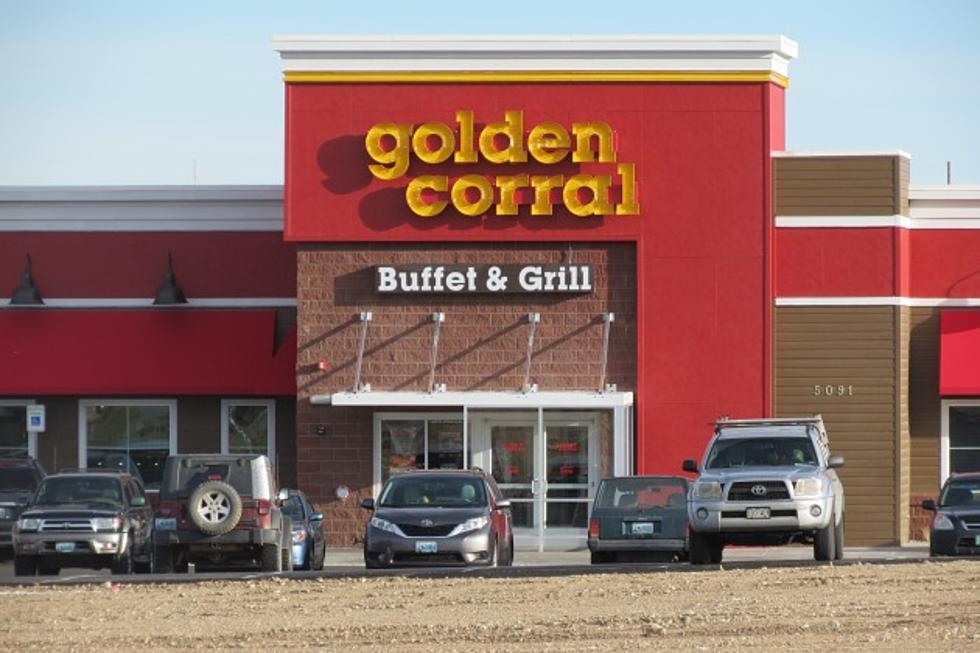 Golden Corral Issues Statements About Investigation, Lawsuit
Kevin Koile, K2 Radio
"We appreciate the work that went into the final report issued by the Wyoming Department of Health regarding the local outbreak of Norovirus that occurred last year," David Giesen, the president Golden DBL Inc., said in a statement released late Monday.
Golden DBL Inc. owns the Casper-based Golden Corral restaurant and several other Golden Corral locations in Colorado and Wyoming.
"Norovirus is not a food borne illness and we know that it is easily transmitted by contact.  We worked closely with the Casper-Natrona Health Department to assist in their investigation and took immediate action," Giesen said.
"We continue to emphasize cleanliness in our restaurant and have implemented additional steps to help prevent illnesses in the community from becoming a problem in the restaurant.  These steps were consistent with the health department's recommendations," Giesen said. "The health department's report notes that the inspections conducted by the county on Dec. 31, after the outbreak in the community subsided, gave Golden Corral high marks."
"We are grateful for the Casper community's continued support and patronage.  The health and well-being of our guests and employees remain our top priorities," Giesen said.
Golden Corral Corporation of North Carolina would not comment on a pending class action lawsuit filed Friday.
"Golden Corral Corporation has not yet been served with the lawsuit, and does not comment on pending litigation," officials with the company said in a statement released Monday.
Four other plaintiffs based in Natrona County have also filed a lawsuit against the North Carolina-based chain.
The Wyoming Department of health released its official report last week, saying the Norovirus outbreak was likely associated with restaurant practices.
The report says at least 305 Golden Corral customers became ill after eating at the restaurant between Nov. 17 and Dec. 19 of 2012.
According to the report, health investigators were able to identify several environmental health concerns at the restaurant through customer and employee interviews. Concerns were raised about employees restocking unwashed dishes in the buffet line, employees working while sick, employees not handling food with gloved hands, employees serving raw or undercooked food and employees cross-contaminating between raw and uncooked foods.
Health investigators also received reports of customers vomiting in the main dining room and restroom areas.
As outlined in the report, officials with the Casper-Natrona County Public Health Department found several health violations during an inspection on Dec. 12. Management voluntarily closed the restaurant on Dec. 13 for extensive cleaning. The restaurant reopened the next day.
The restaurant passed an inspection on Dec. 31.