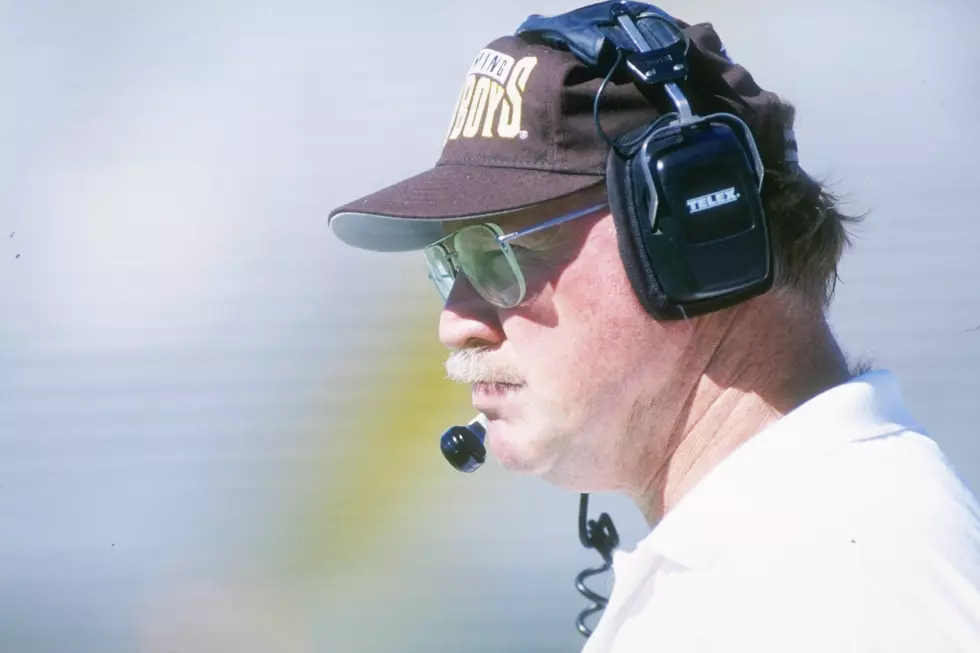 Former Wyoming Coach Joe Tiller Dealing With Serious Health Issue [UPDATED]
Todd Warshaw, Getty Images
UPDATE: Family reached out to us and told us the health scare was not cancer. We are thankful to hear that. They also said that Coach Sumlin hasn't visited, which leaves us wondering why he went down this road during SEC Media Days.
We apologize to the Tiller family and did not mean to mislead any Wyoming fans.
=================================================================
It's not the type of news you hope to hear as a Wyoming Cowboys fan. A former coach or player isn't doing well, health-wise.
That came to light Wednesday, when Texas A&M head coach Kevin Sumlin, a former Cowboys' assistant, revealed that former UW head football coach Joe Tiller is battling cancer at age 74. The information came in an article from CBSSports.com senior writer Dennis Dodd. This claim has now been refuted by the Tiller family.
Tiller was the head football coach at the University of Wyoming from 1991-1996. He posted a 39-30-1 record with one bowl appearance in six seasons.
Sumlin paid a recent visit to Tiller for Joe and his wife, Arnette's, 50th anniversary. Not many details are known at this time about the type or severity of cancer. Sumlin just called for folks to keep Tiller in their prayers while he spoke at SEC Media Days Wednesday in Hoover, AL. The Tiller family has also said Sumlin has not visited.
Sumlin played at Purdue as a linebacker when Tiller was the defensive coordinator in the mid-1980s. He then was hired by Tiller in 1991 as the Wyoming receivers coach.
Tiller is retired and lives with his wife in the Buffalo, WY area. He's considered one of the innovators of the spread offense.
Keep Joe in your thoughts and prayers. We hope he pulls through this battle.