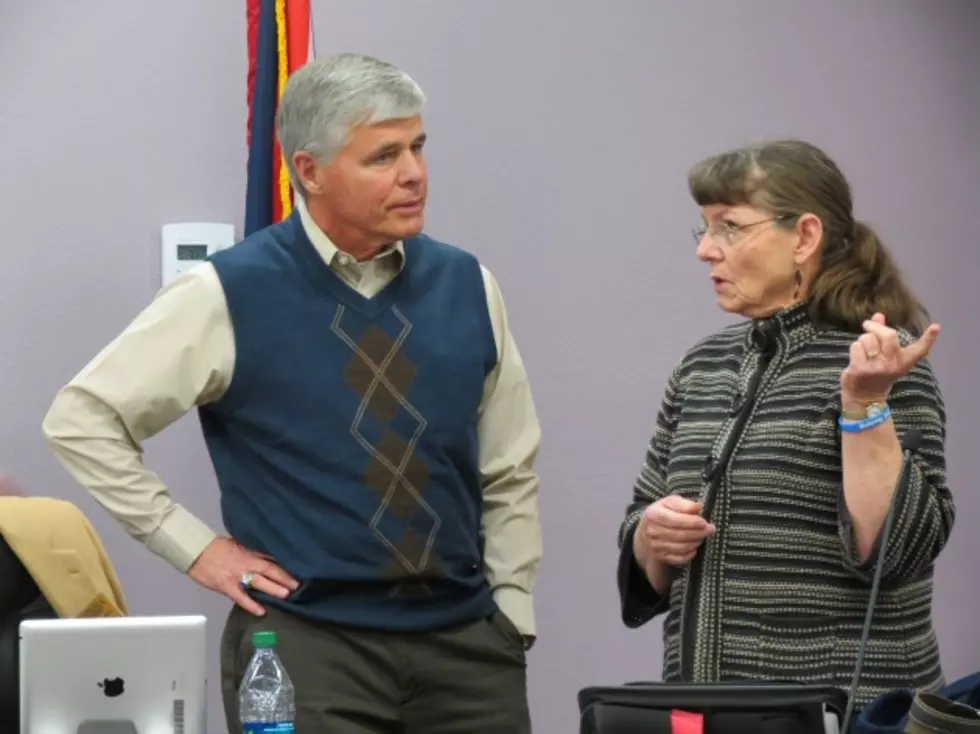 Driggers Rejoins Natrona County School District Board of Trustees
Anthony Pollreisz, K2 Radio
A familiar face rejoined the Natrona County School District's board of trustees on Monday night.
Dr. Dave Driggers left the board in the 1990s to start a private medical practice. He says he returned to the board after his retirement from medicine to finish his service to Natrona County residents.
"I left with about a year remaining on my term, and the opportunity with (Audrey) Cotherman's resignation allowed me to return to the board and fulfill my obligation to the citizens of Natrona County," Driggers said.
Driggers beat out three other candidates for a board position left vacant by Cotherman, who tendered her resignation in November.
Driggers says that he initially served on the board during the 1980s and '90s.
Driggers will serve the last year Cotherman's term. He was appointed to the board in December.