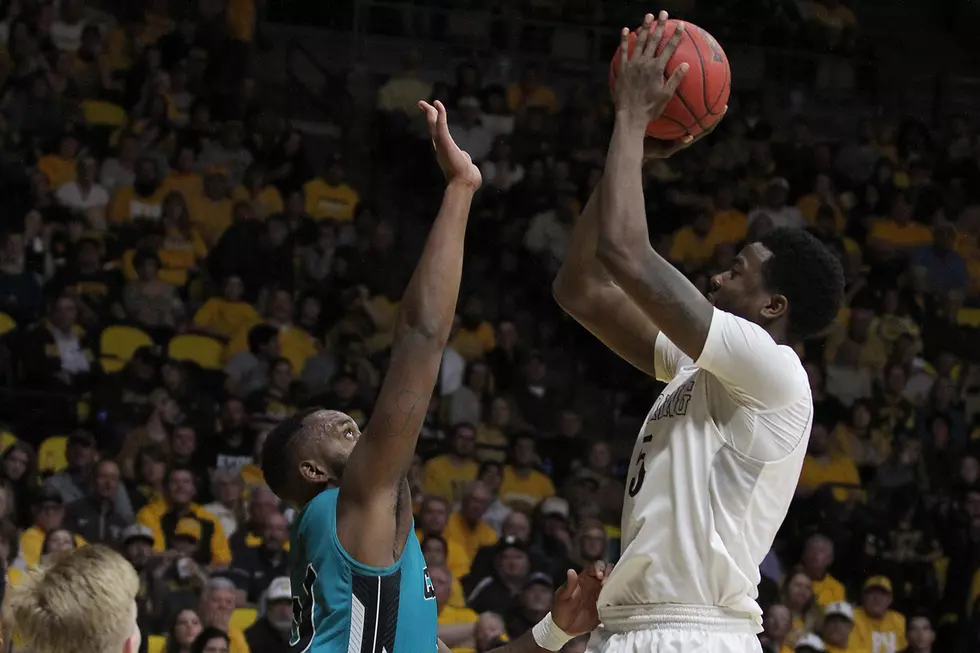 Cowboys Will Host Drake in Mountain West-Missouri Valley Challenge
Seneca Riggins, Townsquare Media
For a second straight year the Wyoming Cowboys will get a home game in the Mountain West-Missouri Valley Challenge Series.
The two conferences announced the pairings for 2017 Wednesday, and the Pokes will host the Drake Bulldogs on Saturday, Dec. 2 in Laramie. The game time will be announced at a later date.
Wyoming is 3-1 all-time against Drake. The most recent meeting was Jan. 2, 1989, which resulted in a 97-85 Cowboys victory. The series dates back to 1960.
The Cowboys are coming off a 23-15 season that saw them win the CBI Championship. The Bulldogs went 7-24 last season and that included a 5-13 mark in the Missouri Valley Conference. They will have a new coach next season in Niko Medved.
The MW/MVC Challenge Series has ten teams from each league squaring off in head-to-head competition. Each conference hosts five games. Last season, the series was split, 5-5. The MW has a 3-1-2 mark in the history of the series and holds an overall 33-22 record in games played in the challenge.
Here's a look at other games in the series:
2017 MW-MVC Challenge Series:
Tuesday, Nov. 28            Loyola (Chicago) at Boise State            Boise, ID
Tuesday, Nov. 28            Utah State at Valparaiso                        Valparaiso, IN
Tuesday, Nov. 28            Colorado State at Missouri State          Springfield, MO
Wednesday, Nov. 29       UNLV at Northern Iowa                         Cedar Falls, IA
Wednesday, Nov. 29       Air Force at Indiana State                     Terre Haute, IN
Wednesday, Nov. 29       Illinois State at Nevada                          Reno, NV
Wednesday, Nov. 29       Evansville at New Mexico                      Albuquerque, NM
Saturday, Dec. 2              San José State at Southern Illinois       Carbondale, IL
Sunday, Dec. 3                Bradley at San Diego State                   San Diego, CA