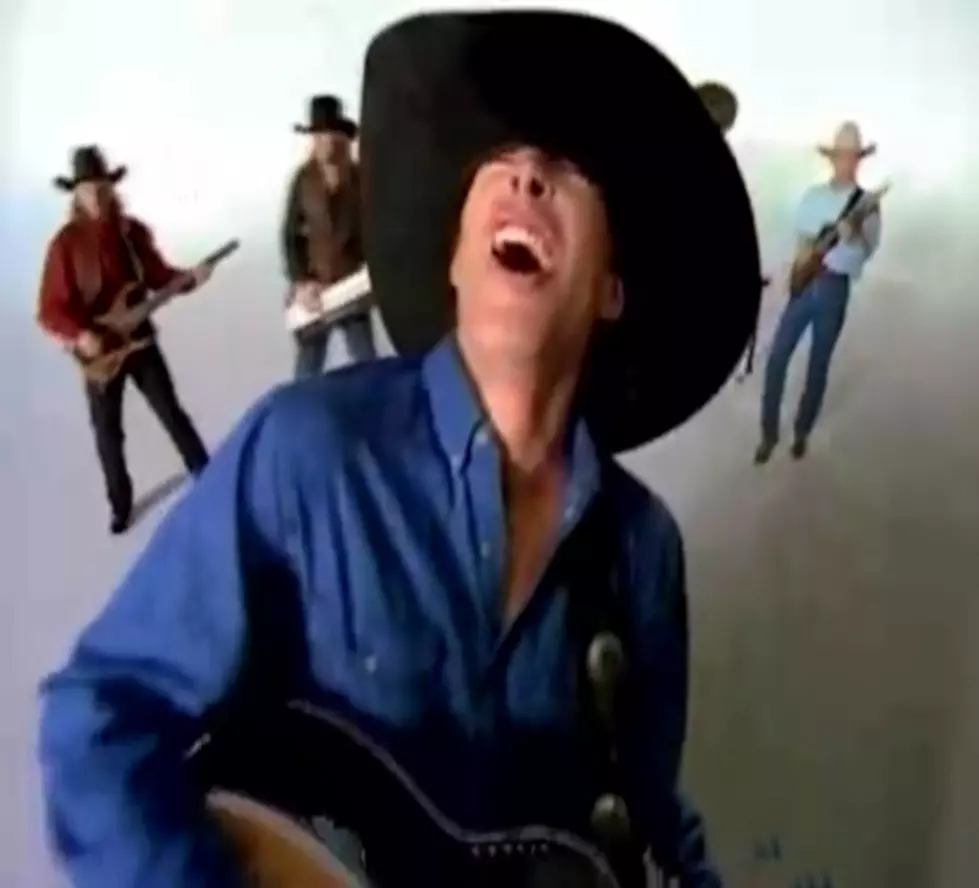 Cowboy Hat Signed By Chris Ledoux Listed On Ebay For $10,000
Ebay.com
For that person in your life that has everything, this could be the perfect Christmas present.
This hat is listed as a "once in a lifetime opportunity" to own a hat worn and signed by Kaycee Cowboy, Chris Ledoux. The seller states that this is a museum quality piece of country music history that was worn on stage and in a video by Chris and several members of the band Western Underground.
This is my personal hat that Chris LeDoux bought for me when he bought hats for the entire Western Underground Band at "The Man's Hat Shop" in Albuquerque, New Mexico. You can see me wearing it in two scenes in Chris LeDoux's "Cadillac Ranch" video. I am playing the doorman. The autograph reads: "Joe Thanks for the years of Great Sound! God Bless Chris LeDoux" I was the original Production Manager - Sound Engineer for Chris LeDoux & the Saddle Boogie Band as well as The Western Underground band which I put together for Chris LeDoux right here in Vernal, Utah. This hat was worn on stage many times by Chris LeDoux when he sang "For Your Love" and has a few battle scars from Chris tossing it around on stage. The hat is still in great shape and has been professionally cleaned and reshaped by "The Mad Hatter" himself, the legendary Lance Gardner at the Blackjack Stables here in Vernal, Utah. It looks great and is ready to display with pride.
Here is a look at the For Your Love video,
And here is Cadillac Ranch
The seller even goes as far as making a personal plea to friends and family of Garth Brooks to buy this for Garth for Christmas.
Oh, by the way, opening bid is $10,000.00. I will be looking for this under my tree.