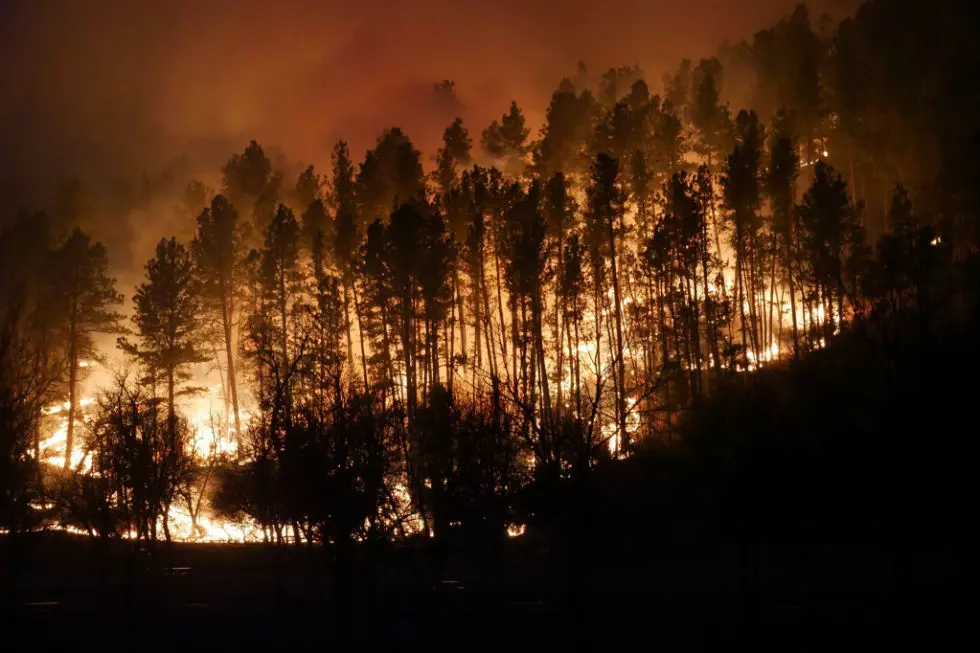 Colorado '416' Fire Growing [VIDEO]
Custer State Park via Facebook
(This video of the 416 fire was taken by Alan Sinclair, Incident Commander Trainee with the Rocky Mountain Type I Incident Management Team that is in command of the fire.)
Residents of over 2,000 homes have now been ordered to evacuate because of a wildfire burning in southwestern Colorado in extreme conditions.
Authorities ordered the residents of 675 homes to evacuate Sunday morning after the fire burning north of Durango nearly doubled in size to 26 square miles (67 square kilometers) in hot and windy weather in very dry vegetation.
Officials say the cause of the wildfire, which started June 1 in the San Juan National Forest, has not been determined.
The wildfire comes amid a severe drought in the Four Corners area where Arizona, New Mexico, Utah and Colorado meet.
The Durango Herald reports incident commander Todd Pechota told residents at a community meeting Saturday that the situation is "going to get worse before it gets better."
The cause of the fire isn't known. It is 10 percent contained.
A Casper Fire-EMS Department brush truck and its 3-man crew have been sent to help with the so-called "416 Fire."
Several other smaller fires are also burning in Colorado.