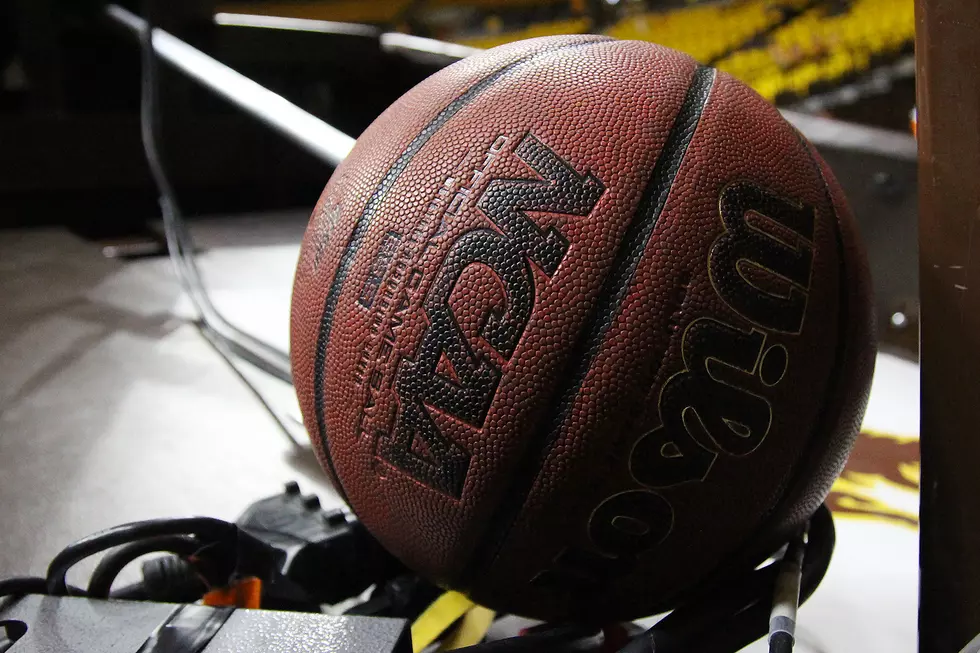 Wyoming Basketball Returns After Week Layoff
Seneca Riggins, Townsquare Media
Wyoming takes on Utah State in Mountain West basketball tonight with the Cowboys at home and the Cowgirls on the road.
The Wyoming Cowgirls are going for their sixth straight win. They're off to their best start in Mountain West play in eight years. The Cowgirls are 11-3 overall and 3-0 in the conference, while Utah State is 8-7 on the season and 1-3 in the MW.
Head coach Joe Legerski said their recent success can be attributed to team work.
"Our team play has taken some pressure off each and every person, and so when they go out to play, they understand that they need to make the extra pass; that when you are open, you're supposed to shoot the basketball; and those are things that are starting to happen with this group… Everybody just continues to step up and play with a great deal of confidence."
Wyoming lost its only meeting at Utah State last year, 84-75. Game time is at 7 p.m.
The Cowboys will host the Aggies in the 75th meeting between the two teams in men's basketball. UW is looking to snap a two-game skid, while Utah State enters off two straight wins. The Pokes are 11-5 overall and 1-2 in the MW. The Aggies have an 8-7 record and are 2-2 in league play.
Head coach Allen Edwards Utah State is a really good opponent.
"I see a team that scores it pretty good; shoot it really, really well, especially their three (main) guys.
(Jalen) Moore, the kid, #1 (Koby McEwen) and the kid, #3 (Sam Merrill) have really come into their own, the latter two freshmen. It'll be a good challenge for our guys."
Utah State won the last meeting, 88-70, at the Mountain West tournament in Las Vegas last March. This game also starts at 7 p.m.