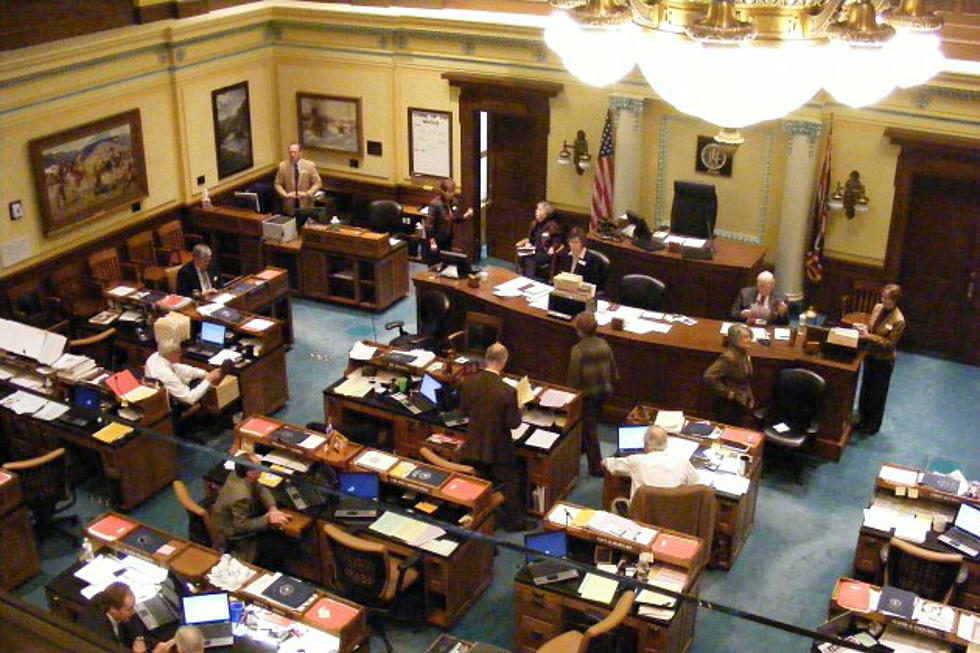 Subcommittee Releases Potential Education Funding Solutions
Karen Snyder, Townsquare Media
A legislative Subcommittee has released a white paper with possible solutions to address the K-12 funding deficit.
The Subcommittee was created during the Dec. 19 meeting of the Joint Education Committee to develop solutions to the education funding deficit, which is estimated to be $360 and $400 million in 2019-2020 and 2021-2022, respectively.
The Subcommittee says Wyoming is faced with a budget phenomenon known as a "double-whammy," --  mineral prices and production are in decline, but the State is still required to provide the same level of education goods and services previously maintained by the energy economy.
To address this, the subcommittee identified five areas of the current school district funding formula that can be modified or reduced to cover the deficit. According to the white paper, each of these five areas may yield approximately $80 million.
The proposed reductions or formula modifications include consolidating school districts down to 23, from the current 48. The move would not close any schools, but would create one school district for each Wyoming county. The Subcommittee estimated this will save $7.5 million annually.
Subcommittee Chairman Rep. David Northrup said he is not sure how much consolidation will actually occur and that it will be easier to implement in some counties over others.
"It's a very political battle - Natrona county has done that already and Laramie County already has a unified Cheyenne school district, there are just a few outliers so that wouldn't be a big battle," Northrup said. "But in counties like Bighorn where almost every school is in a different district, that would be a bigger struggle."
The Subcommittee also proposed to reduce funding for student activities by half and requiring fees to augment activity budgets, which is estimated to save $15 million annually.
Changes to the way school buses are used were also proposed, with options to freeze the fleet size of school buses and daily route miles or purchasing school buses to eliminate leasing or financing costs.
The Subcommittee also suggested the state could review the option of utilizing Medicaid funding as part of the special education formula.
"The State would set a cap on what they would cover for special education and consider that a base level. Any growth beyond that, the hope is that Medicaid would cover it," Northrup said.
Northrup said the Subcommittee is seeking public comment on the proposed solutions through Jan. 4 on the Legislature's website , which will be used to when the Subcommittee convenes to put together a bill draft.
Any draft legislation considered by the house and Senate Education Committees would be heard in public meetings during the first week of the general session.