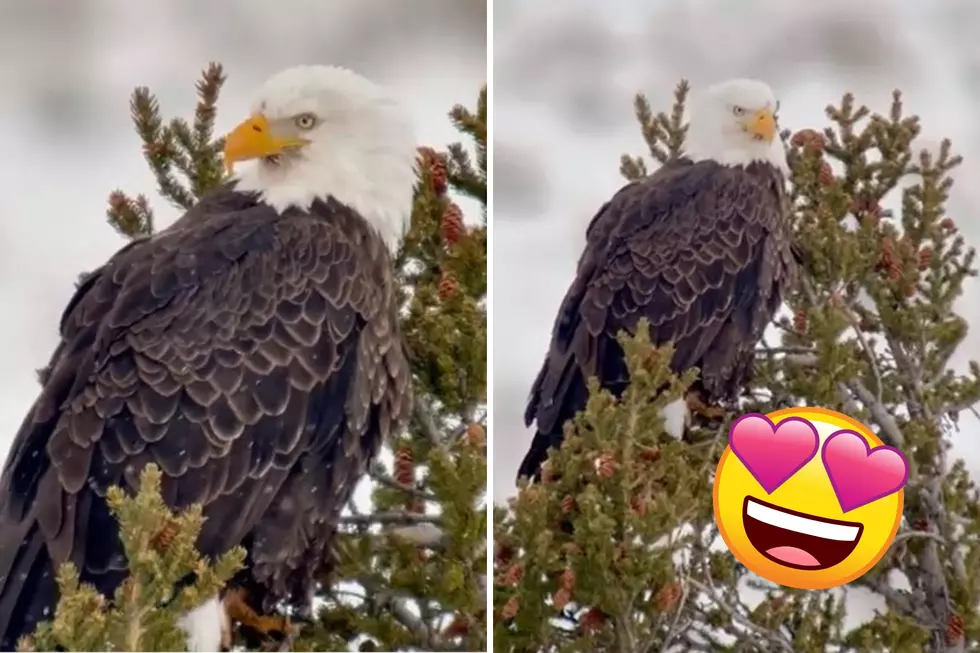 WATCH: Majestic Footage of a Bald Eagle on Christmas Day at Yellowstone National Park
ViralHog via YouTube
It doesn't get more American than seeing a bald eagle, in the snow, perched high atop a pine tree, on Christmas Day, at Yellowstone National Park. You can almost hear the National Anthem in the background and picture Old Glory flapping in the wind.
The beautiful footage was shared by viral video YouTube channel, ViralHog. The near two minute video was captioned:
Bald Eagle on Christmas Day 2022 in Yellowstone National Park. The park was getting a lot of snow. I noticed this beautiful bald eagle sitting above the Lamar River in a pine tree. While I watched and filmed, he never left the tree. What a beautiful sight. The regal look of the eagle while snow fell gently on his feathers. I was not close. The video was filmed through my Swarovski 115mm Spotting Scope with my iPhone
It's always a breath of fresh air when visitors to the country's first national park, respect the wildlife by keeping a safe distance, especially in this case, since it is also our national bird.
This is proof that you can enjoy the majesty of the animals, without disturbing them or endangering yourself.
NEXT UP: 10 Absolute WORST Tourist Incidents at Yellowstone National Park
15 Questions You Should Never Ask Someone From Wyoming