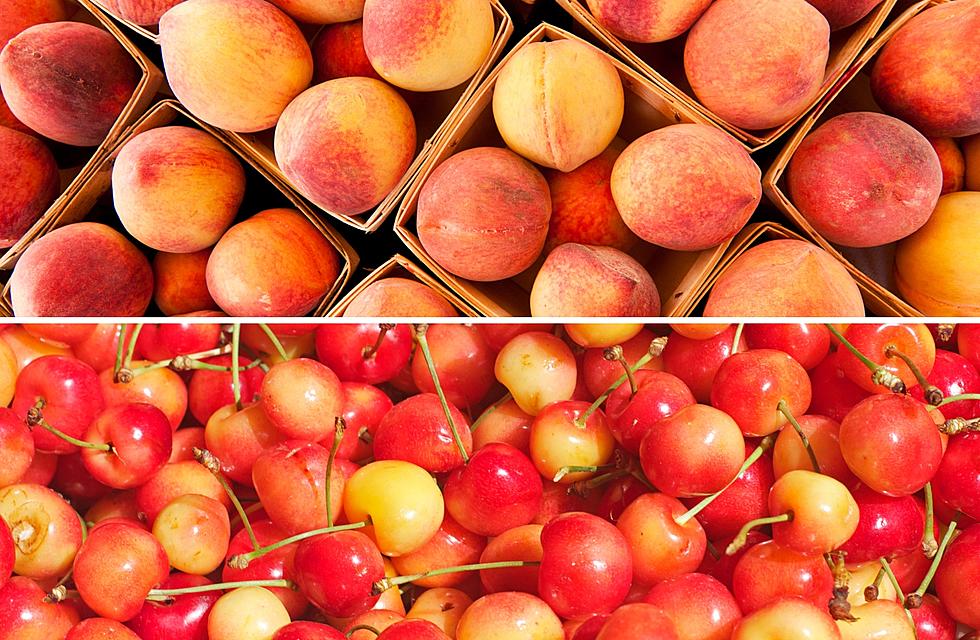 Fruit Truck Bringing Fresh Peaches and Cherries to Casper
Canva
The Fruit Truck is bringing fresh cherries and peaches to Casper. You can find them at the Restoration Church Parking Lot, 411 S Walsh Street, on Monday July 10 from 12:15 to 1:00 p.m.
They're selling both Ranier and Dark cherries along with peaches.
Check, Cash, and Venmo will be accepted at the truck.
The fruit truck market is located in Sioux Falls, Idaho.
It's a family owned produce delivery company that moves farm-fresh fruit to communities in 15 states. They pick up the produce at a variety of farms and orchards and deliver within a few days after.
According to their site:
The growing methods vary from fruit to fruit. All  fruits are non-GMO and grown on family run farms. The cherries are grown without the use of pesticides, but are not certified organic.
The peaches are not considered chemical free as pesticides may be used sparingly to save a dying tree.
To see a full delivery schedule click here. This is a good time to reserve fruit. Walk-ups are welcome, too.
🍒🍑🍒🍑🍒🍑🍒🍑🍒🍑🍒🍑🍒🍑🍒🍑🍒🍑🍒🍑🍒🍑🍒🍑🍒🍑🍒🍑
Casper Boutique 'Babe & Ruthie' Opens Shop in Sunrise Shopping Center
Veteran Celebrates 60th Wedding Anniversary at Casper Wedding Chapel
In 1963, a s16-year old and 19-year old tied the knot. "We were so young and dumb. Too dumb to be afraid of anything. And we were so far from home, we had to figure out a way to make it work."