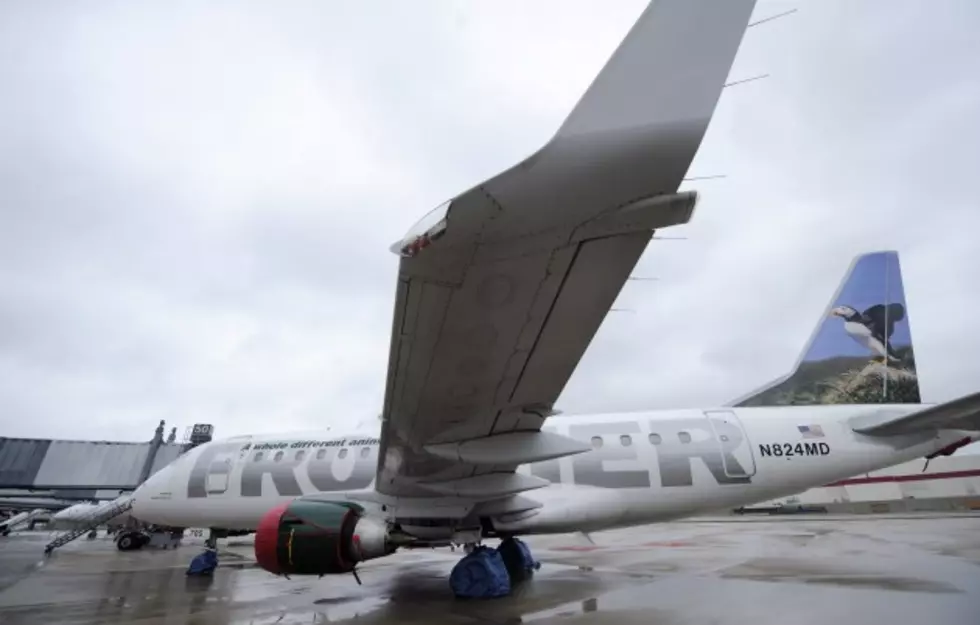 Frontier Airlines to Impose Carry-on, Drink Fees
Jeff Swensen, Getty Images
A popular Denver-based low-cost air carrier will implement carry-on bag fees this summer.
Frontier Airlines made the announcement Wednesday. The airline says it will begin charging a $25 carry-on fee to passengers who do not book their itinerary through the airline's website and pay in advance.
The fee will jump to $100 at the gate. Personal items that can fit under a seat will be exempt from the new surcharge.
The move is one component of a significant restructuring to Frontier's fare and fee schedules. Additionally, this summer, the airline will begin charging many of its passengers for drink service and will also impose several added penalties to flyers who do not book their tickets through the airline's website.
Frontier operates seasonal Wyoming service from Denver to Jackson Hole.