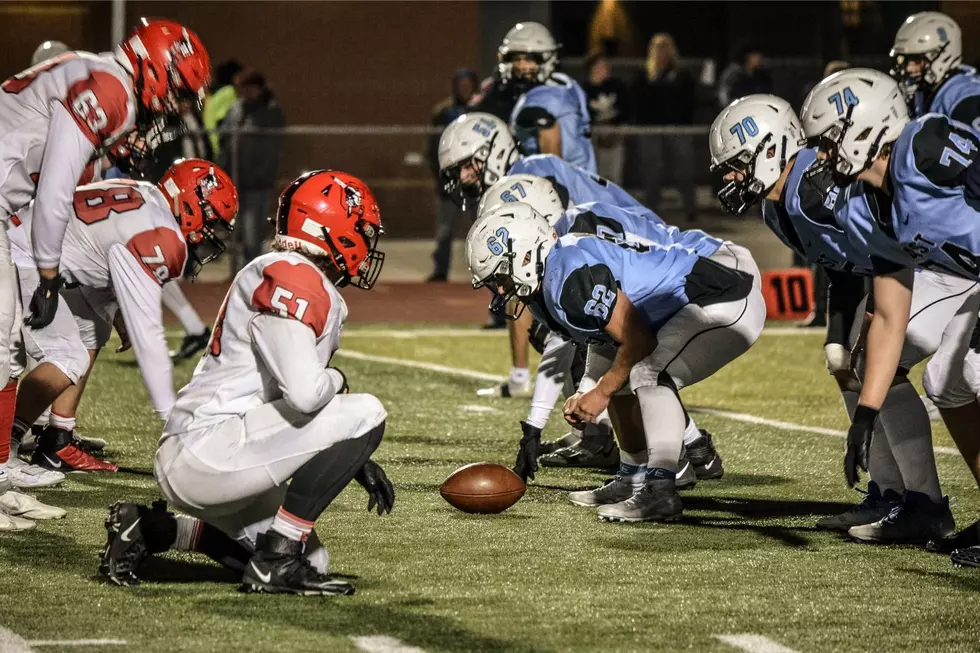 East Prevails over Central in the Battle of Cheyenne
Photo Courtesy: Trenda Allen
In another edition of the old-fashioned Capital Bowl, Cheyenne East rallied from a double-digit deficit to edge defeat Cheyenne Central 28-17 on Friday night. At the outset, it looked like East would run away with the game thanks to a pair of first-quarter touchdowns. Cam Hayes found Garet Schlabs for 16 yards and a score and then followed that with a 37-yard toss for a TD to give the T-Birds a 14-0 lead. Central did respond with a 1st quarter touchdown of their own the speedy Richard Prescott came through a big play, returning the ensuing kick-off 97 yards for a touchdown so the Indians were right back in the game trailing 14-7.
Central evened things up with a 1 yard run to the end zone from quarterback Keegan Bartlett. Both teams put points on the scoreboard in the 3rd quarter as Central kicked a field goal to take a short-lived lead and East answered with a 5-yard TD reception from Jakob Culver to give the Thunderbirds a 21-17 advantage.
Drew Jackson sealed the deal for East with a 72-yard gallop for a touchdown in the 4th quarter to increase the lead to 28-17. The T-Birds improved to 6-1 on the year in 4A play with a road game at Cheyenne South this week. The Indians sit at 4-3 and they will be on the road this week in Gillette to meet Campbell County.
Be sure to take a look at some images from the East-Central game courtesy of Trenda Allen. Those can be found in our gallery below. Enjoy!
Cheyenne East-Cheyenne Central Football
Cheyenne East-Cheyenne Central Football