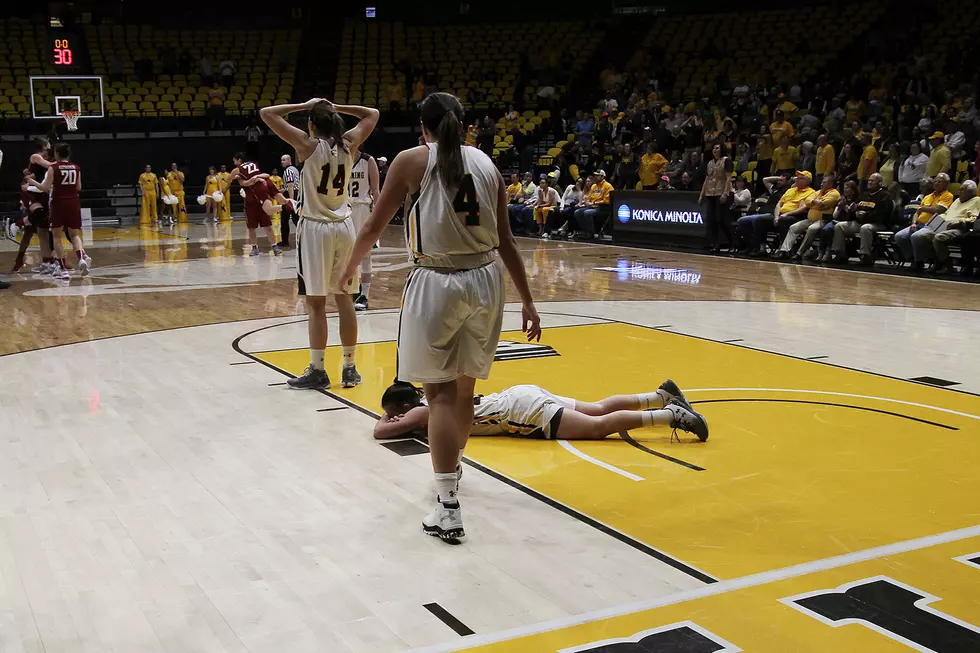 Cowgirls Season Ends With WNIT Loss to Washington State [VIDEOS]
Seneca Riggins, Townsquare Media
Pinelopi Pavlopoulou scored 20 points to lead Washington State to a 68-67 overtime victory over the Wyoming Cowgirls Saturday in the second round of the WNIT in Laramie.
Pavlopoulou hit the tying jumper with 25 seconds left that tied it at 64 and forced OT. Her jumper at the 3:05 mark of the extra session gave the Cougars the lead for good. Kayla Washington made a pair of free throws at the 2:17 mark that proved to be the difference.
Wyoming (22-10) made only one shot in the overtime. They missed their first five shots until Taylor Rusk's three-pointer with 54 seconds left. After a Washington State miss, and rebound by the Cowgirls' Clara Tapia, UW had a chance to win it with 31 seconds left.
UW held for the last shot, but Tapia's running jumper over two Cougar defenders fell short at the buzzer.
Washington State (14-19) won their second straight road game in the WNIT. They won at BYU last Thursday. Three more Cougars scored in double figures. Caila Hailey finished with 12 points, while Alexys Swedlund and Ivana Kmetovska added 10 each. WSU shot 37.5 percent for the game. They finished with a 50-34 edge in rebounding, which included 16 offensive rebounds. In the fourth quarter and OT, the Cougars out-rebounded Wyoming 27-12.
The Cowgirls were led by Natalie Baker with 18 points and six rebounds. Bailee Cotton added 9 points and 5 boards before she fouled out with 1:51 left in regulation. UW shot 37 percent for the game. They were 9-22, 41 percent, from three-point range.
The game featured eight lead changes and eight ties in the first half. Wyoming led 17-14 after the first quarter thanks to a Skylar Snodgrass three. The Cougars roared back with 23 points in the second and led 37-33 at half. The Cowgirls trailed by nine, at 36-45, in the third before they rallied. A 14-4 run at the end of the period gave UW a 56-53 lead going into the fourth.
The Cowgirls season comes to an end after a 1-1 run in the WNIT. It was their first post-season action in four years. Wyoming finishes at 22-10 on the season.
Washington State moves on to the third round of the WNIT and will play the winner of Colorado State-UC Davis next week.