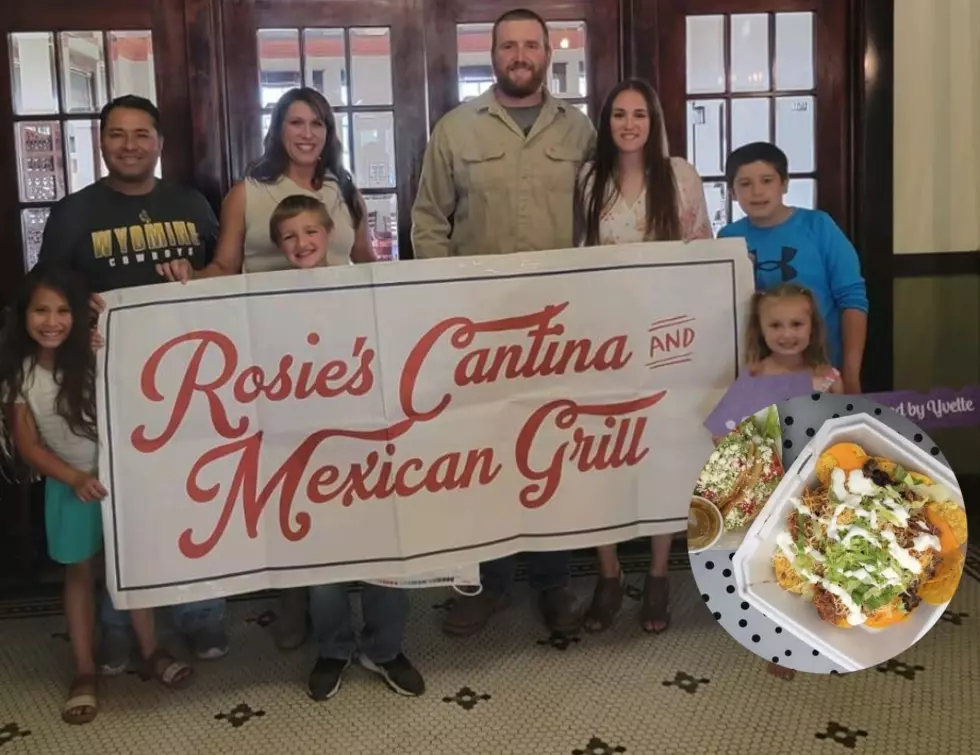 BIG NEWS: Rosie's Cantina And Mexican Food Is Now Open In Glenrock, Wyoming
Higgins Hotel via Facebook
The Summer of 2022 will go down in history as one of Glenrock's BIGGEST and best ever.
Or at least that's what I'm claiming.
First, the Town Square was completed. The space includes a stage, massive splash park, volleyball court, basketball court, and two playground areas.
And NOW as of July we have a brand new restaurant to eat at.
Rosie's Cantina and Mexican Food opened in July at the Higgins Hotel.
There is a sit-down space in the Former Paisley Shawl, and they offer a carryout option if you want to grab some of their food and then head to the Town Square to eat it.
Hours and days of operation are Tuesday through Saturday, 4 pm  - 9 pm.
What does the menu look like?
They have all of your Mexican food favorites.
From Elotes (street corn) to Chimichangas, Burritos, Street Tacos, and their special Potato Tacos...there is something on the menu for everyone.
We enjoyed Rosie's a few weeks ago when we attended a concert at the Town Square, and my street Tacos were amazing. I found the Elotes to be a bit spicy for my taste, but everyone else in my family raved about it.
The portion sizes were large, and I felt like they fit perfectly with their pricing.
I also have to mention that the word on the street is that their Margaritas are amazing, so make sure you plan to order one of those too.
To learn more and find out their hours, head to The Higgins Hotel Facebook Page.
A Look At The Glenrock Town Square March 2022
Take a look at the Glenrock Town Square as it looks on March 2022 and get ready for the grand opening on June 3rd
Here's What The Town Of Glenrock, Wyoming Has To Say About The New Dollar General
A new Dollar General just opened up in Glenrock, Wyoming. Here's what the town has to say about the store...