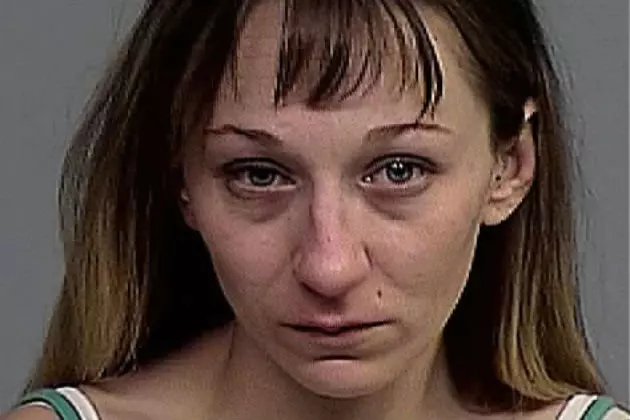 Stephanie Lutnes Pleads Not Guilty To Charges Stemming From Shooting Husband; Husband Wants Charges Dropped
Casper Police Dept.
A Casper woman is accused of mishandling a gun and shooting her husband, but her husband wants the charges dropped.
Twenty-nine year old Stephanie Lutnes has pleaded not guilty to one count of aggravated assault and battery with a deadly weapon, and one count of possession of a deadly weapon with unlawful intent.
Investigators with the Casper Police Department say in early December, Lutnes had to walk home from a bar, because her husband left without her.
When she arrived home, she found her husband laying on the bed and his handgun was nearby.
Lutnes said she woke him up and yelled at him to get rid of the gun, then tried to hand it to him when it went off and a bullet stuck him in the thigh.
She added that she had never used guns before, because they give her anxiety.
The victim was able to tell police a similar version of events, and said he had the gun due to rising hostility with Lutnes' ex-husband's family.
Her current husband (the victim) hired Lutnes' defense attorney and through the attorney, has requested that the charges be dropped, and the no contact order be lifted, because he says the shooting was an accident.
Natrona County District Court Judge Catherine Wilking has taken the request under advisement, and will schedule a bond modification hearing at a later date, to allow prosecutors time to respond to the request.
Lutnes is free on $15,000 bond awaiting trial and could face up to 10 years in prison on the aggravated assault charge, and up to five years in prison on the possession of a deadly weapon charge if convicted.