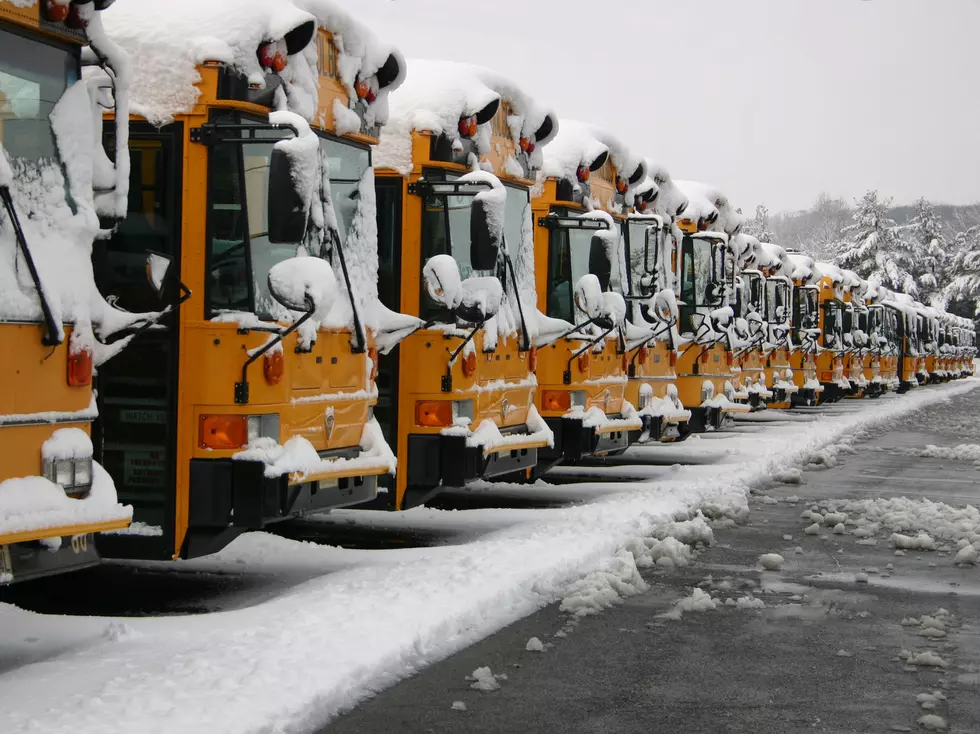 One More Virtual Learning Day on Thursday, NCDC Says
dlitch
The Natrona County School District has announced that there will be one more (for now) day of virtual learning for students.
That's according to a release from the NCSD, which states that "Based on careful examination of the current inclement weather conditions and predictions of continued hazardous weather and road conditions, NCSD schools will implement temporary virtual learning tomorrow, February 23rd, 2023."
The release notes that all NCSD schools and buildings will be closed and transportation will not run.
Parents are encouraged to follow the directions from their child's school for more information regarding the next steps for virtual learning.
"This decision was made based on current inclement weather impacts on our community and predictions of extremely cold temperatures, wind, drifting snow, and hazardous road conditions throughout the remainder of today and into tomorrow," the release stated. "The City of Casper is working diligently to clear main roads to ensure the operation of our community; however, due to snow accumulations, blowing snow, and drifting, many side streets around neighborhoods remain impassable. We greatly appreciate the work of city, county, and state officials as they work to clear roads across our community and state."
The release stated that the NCSD maintenance and custodial teams have been working throughout the day to clear school parking lots and sidewalks.
"Unfortunately, due to the blizzard-like weather conditions, including continued drifting and blowing snow, additional time is needed to continue to clear school property and to ensure NCSD transportation can safely transport students to and from school," the release said.
The Natrona County School District Inclement Weather Team will continue to monitor the weather conditions throughout the rest of the week, partnering with the US National Weather Service and other community agencies.
"We appreciate your understanding and partnership as we work together to ensure safe, healthy, and exceptional learning environments for all," the release concluded.