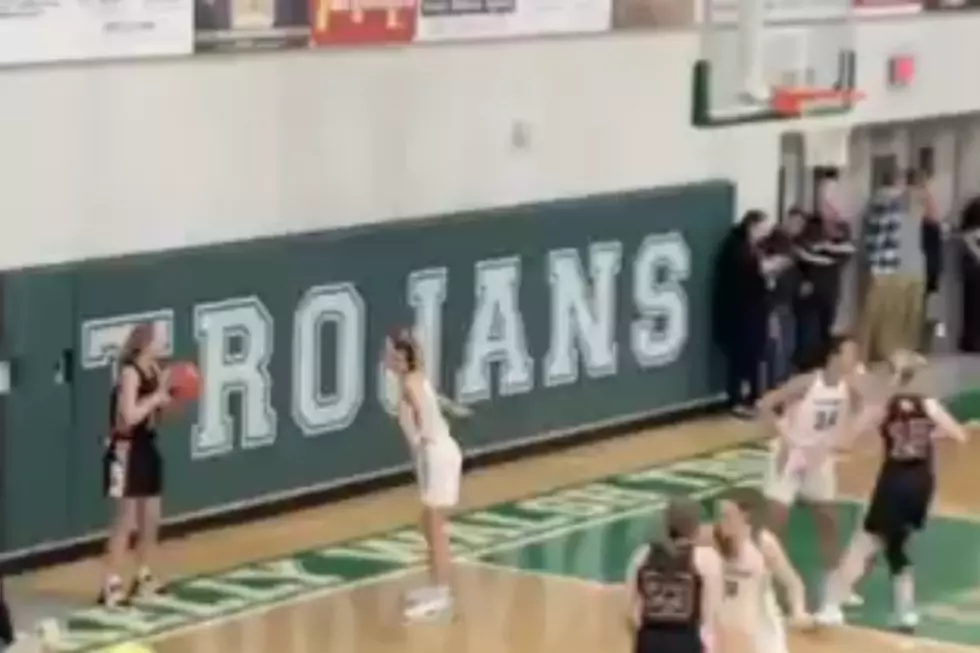 Katelynn Campbell Becomes Natrona's Hero in the Peach Basket
NC Girls Basketball on Twitter
It was quite the finish to the girls' Peach Basket game at Kelly Walsh on Thursday night. Katelynn Campbell's name is now part of Natrona County High School lore.
Campbell sank a 35-foot three-point shot at the buzzer to give the Fillies a 45-44 victory over their crosstown rivals and on the Trojans' home floor.
Trailing 44-42 and with five seconds left, NC head coach Brian Costello called timeout.
After the timeout, here's what happened, pandemonium if you're an NC fan and disbelief if you're a KW fan.
Natrona earned a sweep of the series in 2019-2020. The Fillies beat the Trojans at NC, 47-42, back on Dec. 19, 2019.
As for the boys' game, Kelly Walsh accomplished a first in the series. The Trojans have beaten the Mustangs four consecutive times in the Peach Basket portion of the series thanks to a 52-40 victory at KW Thursday night.
Both schools finish their regular season on Friday and Saturday, respectively.
Enter your number to get our free mobile app