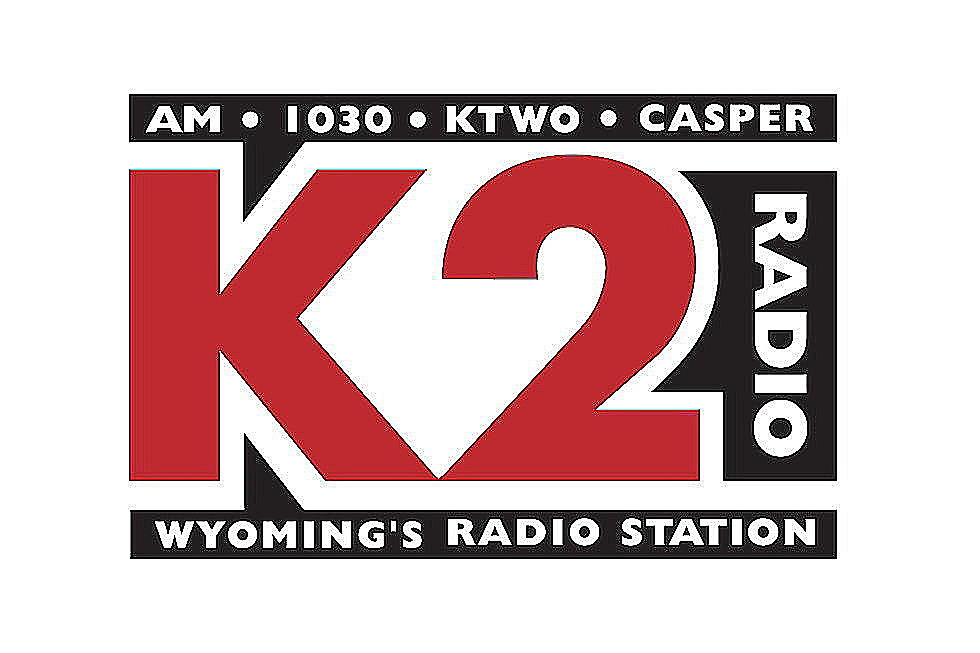 K2 Radio News: Flash Briefing For September 19th, 2018 – Morning
Townsquare Media
A GREELEY, COLORADO, RESIDENT HAS BEEN CHARGED WITH FOUR MISDEMEANOR COUNTS RELATED TO HIS BEHAVIOR AT OLD FAITHFUL AND POSSIBLY ANOTHER THERMAL AREA IN YELLOWSTONE NATIONAL PARK LAST WEEK.
THE WYOMING U.S. ATTORNEY'S OFFICE CONFIRMED THAT GABRIEL VILLALVA WAS CHARGED WITH FOOT TRAVEL IN THERMAL AREAS; VIOLATING AN ORDER FROM A RANGER; INTERFERENCE; AND DISORDERLY CONDUCT.
HIS INITIAL APPEARANCE IN FEDERAL COURT IS SCHEDULED IN NOVEMBER.
THE DETAILS OF HIS ACTIONS REMAIN UNDER SEAL AND THE CASE REMAINS UNDER INVESTIGATION.
ON FRIDAY, PARK RANGERS ARRESTED VILLALVA AFTER HE REPORTEDLY WALKED ON THE CONE OF OLD FAITHFUL.
PARK WEBCAMS RECORDED HIS BEHAVIOR.
YELLOWSTONE SUPERINTENDENT DAN WENK SAID IN A STATEMENT THAT THE LAW REQUIRES PEOPLE TO STAY ON BOARDWALKS AND MARKED TRAILS, BECAUSE LEAVING THEM RISKS THEIR LIVES AND AND THE LIVES OF EMERGENCY RESPONDERS.
PARK OFFICIALS SAID MANY PEOPLE HAVE BEEN INJURED OR KILLED BY UNDERESTIMATING THAT DANGER.
BESIDES THE INCIDENT AT OLD FAITHFUL, VILLALVA MAY HAVE BEEN THE MAN AT BERYL SPRING WHERE THE WATER TEMPERATURE IS ABOUT 200 DEGREES.
A VIDEO TAKEN BY A GEORGIA VISITOR SHOWS THE MAN AT THE SPRING TAKING OFF A SHOE AND SOCK, INSERTING HIS TOE IN THE WATER AND QUICKLY REMOVING IT.
VILLALVA'S PHONE HAD NOT BEEN SET UP TO RECEIVE MESSAGES.
==============================
A MAN WHO ALLEGEDLY THREATENED A FEDERAL JUDGE IN CASPER EARLIER THIS YEAR HAS BEEN FOUND INCOMPETENT TO STAND TRIAL.
U.S. DISTRICT COURT JUDGE ALAN JOHNSON IN CHEYENNE RULED LAST WEEK AFTER A HEARING THAT DAVID MICHAEL CHAVIS WAS NOT MENTALLY COMPETENT TO STAND TRIAL, AND HE SHALL BE HOSPITALIZED TO ESTABLISH IF HIS COMPETENCY CAN BE RESTORED.
IN THE MEANTIME, HIS CASE HAS BEEN PUT ON HOLD.
IN FEBRUARY, CHAVIS SENT A LETTER TO U.S. DISTRICT COURT JDUGE SCOTT SKAVDAHL AT THE FEDERAL COURTHOUSE IN CASPER SAYING HE WILL HAVE NO CHOICE BUT TO "FEDERALLY REOFFEND" AND KILL THE JUDGE OR BLOW UP THE COURTHOUSE, AND THAT HE HAD THE RESOURCES TO DO IT.
CHAVIS ALSO SENT A LETTER TO FIVE PEOPLE INCLUDING SKAVDAHL SAYING HE WAS STILL TRYING TO GET A FAIR TRIAL AND HE WOULD GET ONE IF HE KILLED A FEDERAL EMPLOYEE.
HIS RETURN ADDRESS WAS THE HALL OF JUSTICE AND THE NATRONA COUNTY JAIL.
ABOUT THAT SAME TIME, NATRONA COUNTY DISTRICT COURT JUDGE DANIEL FORGEY FOUND CHAVIS WAS MENTALLY INCOMPETENT TO STAND TRIAL IN A KIDNAPPING CASE.
THE KIDNAPPING CASE BEGAN IN AUGUST, 2016, WHEN CHAVIS ENTERED THE OFFICE OF THE ATTORNEY GENERAL'S MEDICAL REVIEW PANEL ON WERNER COURT, AND ALLEGEDLY TOOK A 51-YEAR-OLD MAN HOSTAGE WITH A BOX-CUTTER.
THE BUILDING WAS EVACUATED, THE NATRONA COUNTY SPECIAL RESPONSE TEAM AND A HOSTAGE NEGOTIATION TEAM, HANDLED THE INCIDENT AND CHAVIS WAS ARRESTED.
==================================
A WILDFIRE IN WESTERN WYOMING HAS FORCED MORE EVACUATIONS OF RURAL SUBDIVISIONS, AND THE DRY, WINDY WEATHER CONDITIONS CONDUCIVE TO FIRE GROWTH ARE EXPECTED TO CONTINUE THROUGH WEDNESDAY.
ABOUT A HALF DOZEN FIRES ARE BURNING IN THE BRIDGER-TETON NATIONAL FOREST. THE LARGEST HAS BURNED NEARLY 8 SQUARE MILES SINCE IT STARTED LAST WEEKEND.
SEVERAL SMALL, RURAL SUBDIVISIONS SOUTH OF BONDURANT HAVE BEEN EVACUATED ALONG WITH ANY HUNTERS AND CAMPERS IN THE AREA.
THE RED CROSS SET UP A SHELTER AT PINEDALE.
A SECOND FIRE ABOUT 13 MILES EAST OF AFTON HAS BURNED ABOUT 5.5 SQUARE MILES BUT ISN'T THREATENING ANY STRUCTURES.
ELSEWHERE, A FIRE ALONG THE COLORADO-WYOMING BORDER HAS BURNED ABOUT 4 SQUARE MILES OF A REMOTE FOREST AREA.
===========================
TWO CHEYENNE FAMILY YMCA PRESCHOOL TEACHE​RS WHO WERE SUSPENDED AFTER CHILD ABUSE ALLEGATIONS WERE MADE AGAINST THEM EARLIER THIS MONTH HAVE BEEN FIRED.
CEO PATTY WALTERS DECLINED TO GO INTO DETAIL ABOUT THE FIRINGS, BUT SAYS THE TWO WERE LET GO FOR VIOLATING THE CHEYENNE FAMILY YMCA CODE OF CONDUCT.
"WHENEVER SOMEBODY HAS A COMPLAINT OF ANY KIND WE'RE GOING TO LOOK INTO IT. WE'RE GOING TO LOOK AT ANY EVIDENCE THAT WE HAVE OF THE COMPLAINT, THE ISSUE THERE, AND WE'RE GOING TO LOOK AT PAST BEHAVIORS AND PAST ISSUES WE MAY OR MAY NOT HAVE HAD. THE CODE OF CONDUCT GOES THROUGH A LOT OF DIFFERENT BEHAVIORS, A LOT OF THEM RELATING TO THE CARE OF CHILDREN AND HOW WE INTERACT WITH CHILDREN​."
IN LIGHT OF THE INCIDENT, WALTERS SAYS THE Y HAS REVISED SOME OF ITS SUPERVISION POLICIES AND HAS COMMUNICATED THOSE REVISIONS TO PARENTS WHO HAVE CHILDREN IN THEIR PROGRAMS.
REPORTING FROM CHEYENNE ... I'M JOY GREENWALD.
==============================
CHEYENNE, WYO. (AP) - WILDLIFE OFFICIALS ARE PUZZLED WHY A GRIZZLY BEAR THAT KILLED A HUNTING GUIDE AND INJURED HIS CLIENT WAS BEHAVING SO AGGRESSIVELY....