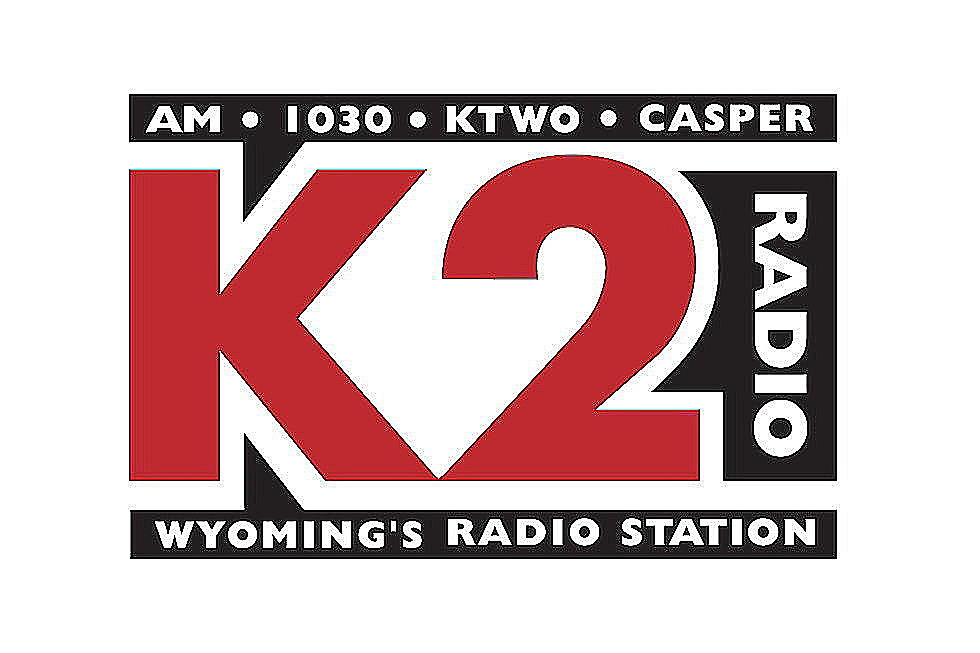 K2 Radio News: Flash Briefing For November 9th, 2018 – Morning
Townsquare Media
WYOMING GOVERNOR MATT MEAD HAS ORDERED BOTH THE U.S. AND WYOMING FLAGS TO BE FLOWN AT HALF-STAFF THROUGH SATURDAY, NOV. 10.
THE ORDER IS IN HONOR OF THE VICTIMS OF THE BAR SHOOTING IN THOUSAND OAKS, CALIF. ON WEDNESDAY.
THE GOVERNOR ISSUED THE ORDER IN RESPONSE TO A PROCLAMATION ISSUED BY PRESIDENT DONALD TRUMP THURSDAY. AUTHORITIES SAY 12 PEOPLE WERE KILLED IN THE SHOOTING AT THE BORDERLINE BAR AND GRILL WEDNESDAY EVENING, ALONG WITH THE GUNMAN. A NUMBER OF OTHER PEOPLE WERE INJURED.
THE GOVERNOR'S ORDER COVERS THE TIME BETWEEN SUNRISE AND SUNDOWN THROUGH SATURDAY.
===========================
CASPER POLICE OFFICERS ON WEDNESDAY ARRESTED A MAN AFTER HE ALLEGEDLY ASSAULTED AND STRANGLED A WOMAN WHO WAS PREGNANT WITH HIS CHILD.
TRISTAN WILLIAM HOLDEN WAS BOOKED INTO JAIL ON RECOMMENDED CHARGES OF DOMESTIC BATTERY, AGGRAVATED ASSAULT AND BATTERY, STRANGULATION OF A HOUSEHOLD MEMBER, ABANDONING OR ENDANGERING CHILDREN AND MARIJUANA POSSESSION .
ACCORDING TO AN AFFIDAVIT OF PROBABLE CAUSE, A CASPER POLICE OFFICER RESPONDED TO AN APARTMENT IN THE 100 BLOCK OF COLUMBINE FOR A REPORT OF A FAMILY FIGHT. A NEIGHBOR HAD REPORTED SCREAMING COMING FROM ANOTHER APARTMENT.
THE VICTIM TOLD THE OFFICER THAT SHE WAS 12 WEEKS PREGNANT WITH HOLDEN'S CHILD.
THE VICTIM TOLD POLICE THAT HOLDEN HAD ARRIVED AT THE APARTMENT, BUT SHE WANTED HIM TO CALM DOWN BEFORE SHE WOULD LET HIM INSIDE. THE TWO BEGAN TO PHYSICALLY FIGHT AND, THE VICTIM SAID, HOLDEN HELD THE VICTIM ON THE GROUND, CHOKING HER AND LYING ON TOP OF HER STOMACH WITH HIS KNEES PRESSED INTO HER STOMACH AREA.
===========================
SHERIDAN, WYO. (AP) - THE WYOMING GAME AND FISH DEPARTMENT IS INVESTIGATING THE POACHING OF TWO BULL ELK AND A WHITE-TAILED DEER IN NORTHWEST SHERIDAN COUNTY.
ONE BULL ELK AND A WHITE-TAILED DOE WERE DISCOVERED THE WEEKEND OF OCT. 27 AND THE SECOND BULL ELK WAS DISCOVERED NOV. 3. ALL THREE ANIMALS WERE KILLED ON PRIVATE LAND NEAR THE WYOMING AND MONTANA STATE LINE. IN EACH CASE, THE ANIMAL WAS SHOT AND LEFT WITH NO MEAT TAKEN.
DAYTON GAME WARDEN DUSTIN SHORMA SAYS IT APPEARS TO BE A CASE OF THRILL KILLING IN WHICH SOMEONE WENT AROUND AT NIGHT TO KILL WHATEVER WILDLIFE THEY SAW.
HE SAYS SEVERAL HUNDRED POUNDS OF MEAT WAS LEFT TO ROT.
==============================
THE WYOMING LEGISLATURE WILL SEAT ONE INDEPENDENT REPRESENTATIVE IN THE NEXT SESSION.
JIM ROSCOE DEFEATED INCUMBENT REPUBLICAN MARTI HALVORSON IN THE HOUSE DISTRICT 22 RACE ON TUESDAY TO BECOME WYOMING'S SECOND INDEPENDENT STATE LEGISLATOR AND THE FIRST INDEPENDENT REPRESENTATIVE IN 40 YEARS.
DISTRICT 22 COVERS PARTS OF TETON, SUBLETTE AND LINCOLN COUNTIES.
ROSCOE PREVIOUSLY REPRESENTED THE DISTRICT AS A DEMOCRAT FOR TWO TERMS A DECADE AGO.
ON THE LIST OF INDEPENDENTS IN THE STATE LEGISLATURE, ROSCOE IS PRECEDED ONLY BY WILLIAM HOLLAND, WHO REPRESENTED JOHNSON COUNTY FROM 1971 TO 1978, BACK WHEN LEGISLATORS WERE ELECTED BY COUNTY.
HE SAID BOTH THE REPUBLICAN AND DEMOCRATIC PARTIES HAVE INVITED HIM TO CAUCUS WITH THEM, THOUGH HE ISN'T SURE WHICH HE'LL CHOOSE.
====================
DENVER (AP) - AN OUTDOOR INDUSTRY RETAILERS GROUP SAYS ITS FIRST VENTURE INTO ELECTORAL POLITICS WAS A SUCCESS.
THE POLITICAL DIRECTOR OF THE OUTDOOR INDUSTRY ASSOCIATION, ALEX BOIAN (BOY'-AN), SAID THURSDAY THE GROUP ENDORSED 23 CANDIDATES FOR THE U.S. SENATE, THE U.S. HOUSE OR GOVERNOR IN THE MID-TERM ELECTIONS, AND 20 WON.
THE ASSOCIATION ALSO MADE CAMPAIGN CONTRIBUTIONS THROUGH ITS POLITICAL ACTION COMMITTEE BUT THE AMOUNTS WEREN'T IMMEDIATELY AVAILABLE.
FIFTEEN OF THE CANDIDATES THE GROUP ENDORSED WERE DEMOCRATS AND EIGHT WERE REPUBLICANS.
BOIAN SAYS PRESIDENT DONALD TRUMP'S DECISION TO SHRINK THE BEARS EARS NATIONAL MONUMENT IN UTAH HELPED SPUR THE ASSOCIATION TO JUMP INTO POLITICS.
THE ASSOCIATION SAYS ITS INDUSTRY GENERATES $887 BILLION A YEAR AND IS RESPONSIBLE FOR 7.6 MILLION JOBS NATIONWIDE.