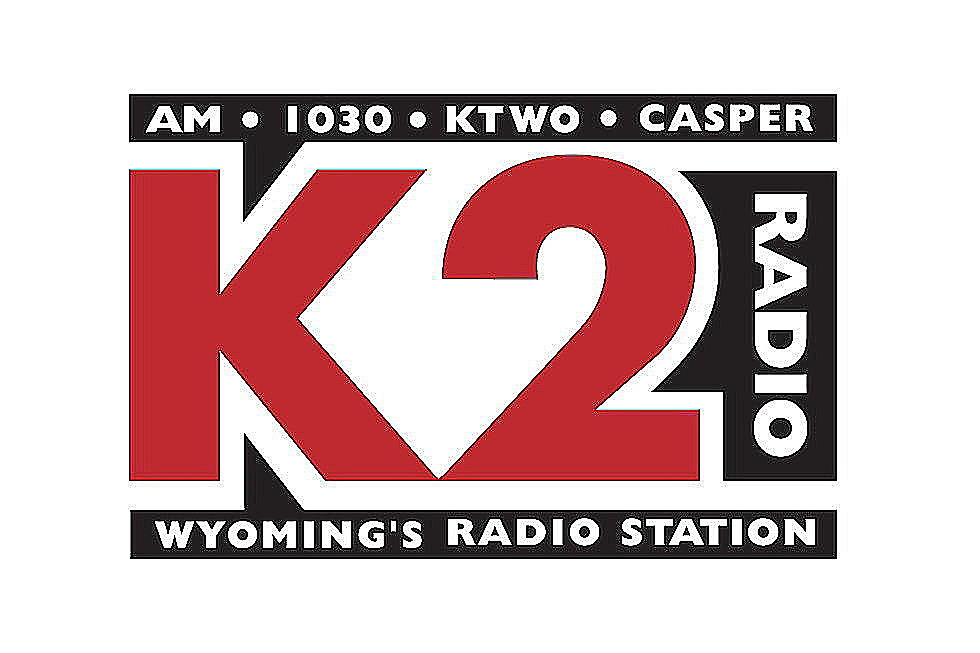 K2 Radio News: Flash Briefing For November 23rd, 2018 – Morning
Townsquare Media
ROCK SPRINGS, WYO. (AP) - WYOMING AUTHORITIES SAY POLICE HAVE SHOT A MAN HOLDING A HATCHET.
OFFICERS WITH THE ROCK SPRINGS POLICE DEPARTMENT WENT TO A GAS STATION WEDNESDAY AFTERNOON AFTER REPORTS THAT A MAN WAS SMASHING CAR WINDOWS WITH A HATCHET. POLICE SAID THE 26-YEAR-OLD MAN WAS STILL HOLDING THE HATCHET AND WOULD NOT FOLLOW THE OFFICERS' COMMANDS.
THE ROCKET MINER REPORTS THAT THE MAN WAS TAKEN TO A HOSPITAL FOR TREATMENT AFTER BEING SHOT WITH BEAN BAG AMMUNITION AND ONE SHOT FROM A HANDGUN. HIS NAME AND CONDITION HAVE NOT BEEN RELEASED.
POLICE CHIEF DWANE PACHECO SAYS THE OFFICERS INVOLVED HAVE BEEN PUT ON ADMINISTRATIVE LEAVE. NO OFFICERS WERE HURT.
THE WYOMING DIVISION OF CRIMINAL INVESTIGATION IS HANDLING THE CASE.
========================
A WYOMING MAN CHARGED WITH KILLING HIS GIRLFRIEND IN IDAHO IN JULY 2016 ARGUES THE DEATH OF HER UNBORN BABY DOES NOT QUALIFY AS A SECOND MURDER THAT MAKES HIM ELIGIBLE FOR THE DEATH PENALTY.
ATTORNEYS FOR 41-YEAR-OLD ERIK OHLSON OF JACKSON SAY IT'S NONSENSICAL FOR IDAHO LAW TO PROTECT A FIRST TRIMESTER FETUS UNDER THE HOMICIDE LAW BUT NOT UNDER THE ABORTION LAW.
OHLSON IS CHARGED WITH KILLING 39-YEAR-OLD JENNIFER NALLEY AND HER UNBORN BABY. HIS TRIAL IS SET FOR JULY 2019 IN BINGHAM COUNTY, IDAHO.
ATTORNEYS JIM ARCHIBALD AND JOHN THOMAS MADE THEIR ARGUMENTS IN A NOV. 9 MOTION TO DISMISS THE SECOND HOMICIDE CHARGE. THEY ARGUE THE FETUS WASN'T OLD ENOUGH TO HAVE A RIGHT TO LIFE.
A MOTIONS HEARING IS SET FOR DEC. 7.
=============================
AN 18-YEAR-OLD CHEYENNE WOMAN IS FACING DRUG AND THEFT CHARGES AFTER SHE WAS CAUGHT SHOPLIFTING AT WALMART.
COURT RECORDS SAY POLICE WERE CALLED TO 580 LIVINGSTON AVE. ON NOV. 16 AFTER CLOIE EDMUNDS WAS OBSERVED WITH MITCHELL GRAY OPENING PRODUCTS AND CONCEALING THE ITEMS.
WHEN POLICE SEARCHED EDMUNDS' PURSE, THEY FOUND 11.26 GRAMS OF SUSPECTED METHAMPHETAMINE, 1.2 GRAMS OF SUSPECTED HEROIN AND OTHER DRUG PARAPHERNALIA.
EDMUNDS WAS ARRESTED AND CHARGED WITH FELONY POSSESSION OF METHAMPHETAMINE, MISDEMEANOR POSSESSION OF HEROIN AND MISDEMEANOR THEFT. IF CONVICTED, SHE COULD FACE UP TO 8 1/2 YEARS.
EDMUNDS IS CURRENTLY BEING HELD IN THE LARAMIE COUNTY JAIL ON A $3,000 CASH BOND. HER PRELIMINARY HEARING IS SCHEDULED FOR NOV. 28.
=============================
=============================
HANNA, WYO. (AP) - A WYOMING LAW ENFORCEMENT AGENCY HAS BEGUN TRAINING ITS OFFICERS IN HOW AND WHEN TO USE NON-LETHAL WEAPONS.
STAFF WITH THE HANNA MARSHAL'S OFFICE WILL STILL CARRY PISTOLS BUT WILL KEEP OTHER FIREARMS CAPABLE OF FIRING BEANBAGS, PEPPER BALLS AND OTHER NON-LETHAL MUNITIONS IN THEIR VEHICLES FOR CERTAIN CIRCUMSTANCES.
MARSHAL JEFF NEIMARK TELLS THE RAWLINS TIMES THAT HE TRAINED WITH THE ALTERNATIVE TOOLS AT THE CHEYENNE POLICE DEPARTMENT AND THEN TRAINED HIS DEPUTIES. NEIMARK SAYS HE COULD SEE OFFICERS USING THE NON-LETHAL WEAPONS WHEN DEALING WITH A MENTALLY DISTURBED PERSON OR A SUSPECT WEARING THICK WINTER LAYERS THAT MAKE THEM LESS SUSCEPTIBLE TO A TASER.
NEIMARK SAYS HE HAS OFFERED TO TRAIN OTHER LOCAL LAW ENFORCEMENT AGENCIES IN THE ALTERNATIVE WEAPONS.
=================================
CHEYENNE, WYO. (AP) - CHEYENNE CITY OFFICIALS HAVE AGREED TO SPEND UP TO $30,000 TO SAVE HISTORIC ARTIFACTS FROM A DOWNTOWN BUILDING THAT WILL BE DEMOLISHED TO MAKE ROOM FOR A NEW CITY COURTS BUILDING.
THE TRIBUNE EAGLE REPORTED WEDNESDAY THAT MAYOR MARIAN ORR OFFERED THE MONEY FROM HER BUDGET TO THE CHEYENNE HISTORIC PRESERVATION BOARD.
THE BOARD HOPES TO SAVE LIGHT FIXTURES, DOORS, A WINDOW, A FIREPLACE AND OTHER ITEMS.
BOARD MEMBERS ORIGINALLY WANTED TO COMPLETE A SURVEY OF THE BUILDING WITH DRAWINGS AND PHOTOS TO BE SENT TO THE LIBRARY OF CONGRESS, BUT ORR SAID THERE WASN'T TIME FOR THAT.
DEMOLITION OF THE 142-YEAR-OLD BUILDING IS PLANNED EARLY NEXT YEAR. THE BUILDING IS PLAGUED BY MOLD, ASBESTOS AND PIGEON DROPPINGS.